Anacostia Arts Center: Community Open House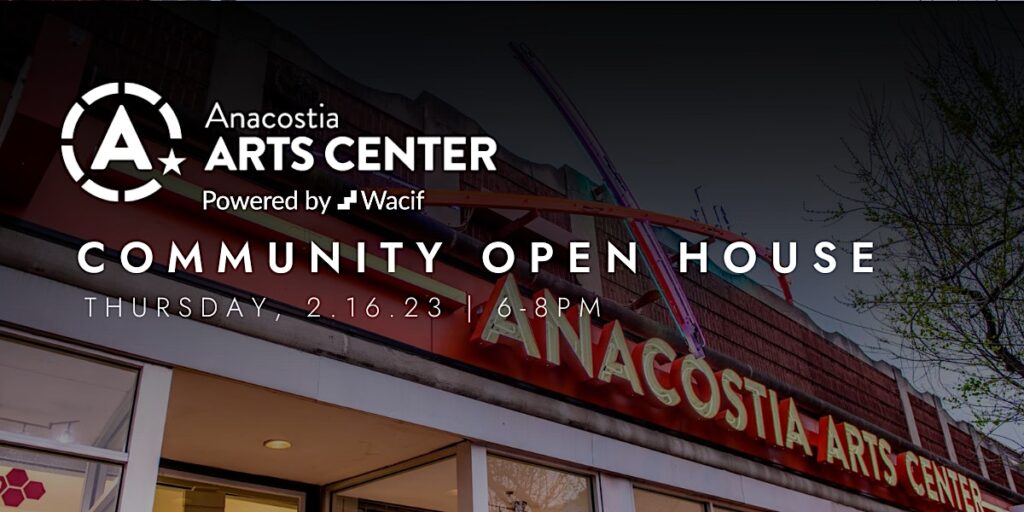 The Anacostia Arts Center is a proud home to arts and culture initiatives. Learn more about their new ownership and Wacif's vision!
Join the Wacif team for our first "Open Doors at the Anacostia Arts Center" event, a community-centered Open House that will be the first of several ongoing opportunities for the Wacif team to connect with the greater Anacostia community.
Enjoy light refreshments while also having an opportunity to meet our team, including our CEO, Harold Pettigrew.
Learn more about Wacif and its focus on expanding small business and entrepreneurship East of the River, explore the AAC's current retail and art offerings, and hear about the future redevelopment plans for this historic site.
Event Details
Date: February 16, 2023
Start Time: 6:00 pm
End Time: 8:00 pm
Location: Anacostia Arts Center
1231 Good Hope Road Southeast
Washington, DC 20020 United States