Beyond the Archives – Performing Oral History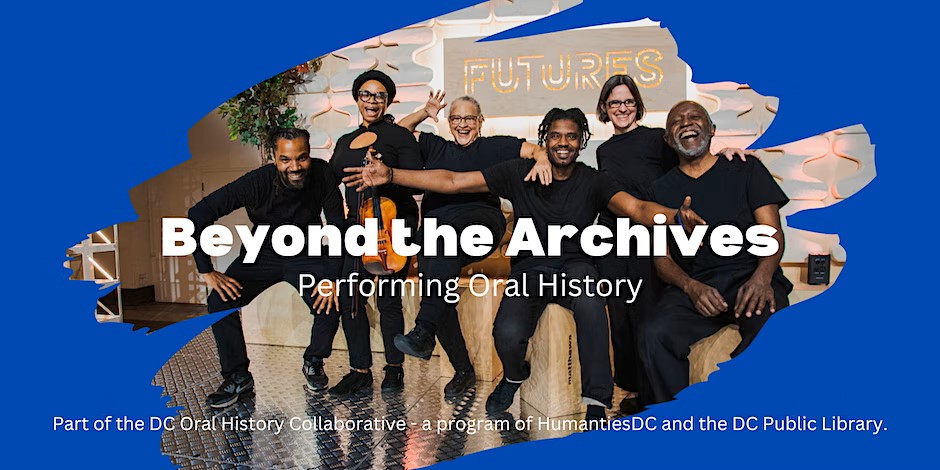 Join us as John A Johnson and an amazing group of actors use Playback Theatre techniques to bring Washington, DC stories to life. Selected from both the DC Oral History Collaborative collection at the DC Public Library's People's Archive and Johnson's Anacostia Unmapped project the stories each discuss pivotal moments in the lives of their narrators; moments that shaped their lives and that, perhaps, shaped the lives of many others. The company will listen to these stories and tell them back to the audience through a unique, improvisational performance art piece. We hope that you will leave the performance inspired, and with a new understanding of the role storytelling and memory can play in our lives.
The Beyond the Archives series demonstrates ways in which the public can engage with stories told by oral history interviewees.
Event Details
Date: December 15, 2022
Start Time: 5:30 pm
End Time: 7:00 pm
Location: Anacostia Arts Center
1231 Good Hope Road Southeast
Washington, DC 20020 United States