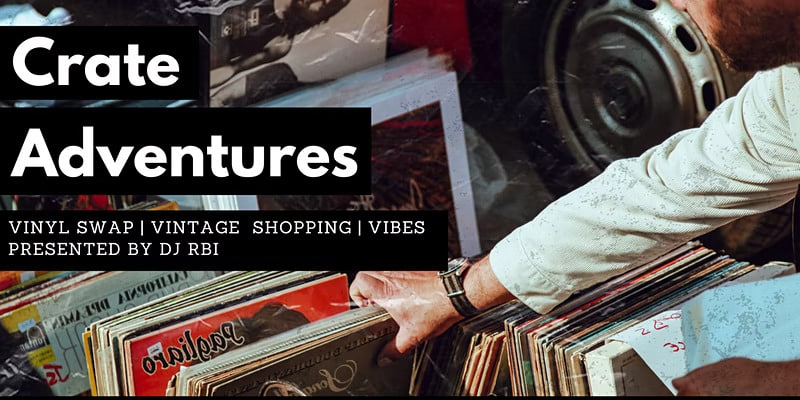 The Crate Adventure is a pop-up vinyl swap, cypher, and lounge brought to you by the one and only DJ RBI. Each month, attendees will have the opportunity to see live local talent and podcasting from Kxng RG and DJ RBI.
Come for the vinyl pop-up, stay for the live music, and leave with photos from the selfie station during this afternoon full of fun.

Our MC + Host, DJ RBI
​DJ RBI is an influential and legendary fixture of the DMV music community. An artist & entrepreneur, he endeavors in the arts & entertainment, notably thru DJing, production, and mentorship. He works as producer / DJ / programmer / host of 89.3 FM WPFW's "ILL Street Grooves" and "Capitol ILL" and is a regular staple in the entertainment circuit, spinning at various clubs, venues, and events.
Event Details
Date: July 30, 2022
Start Time: 12:00 am
End Time: 5:00 am
Location: Anacostia Arts Center
1231 Good Hope Road Southeast
Washington, DC 20020 United States