"Dap is a Love Language" Closing Soiree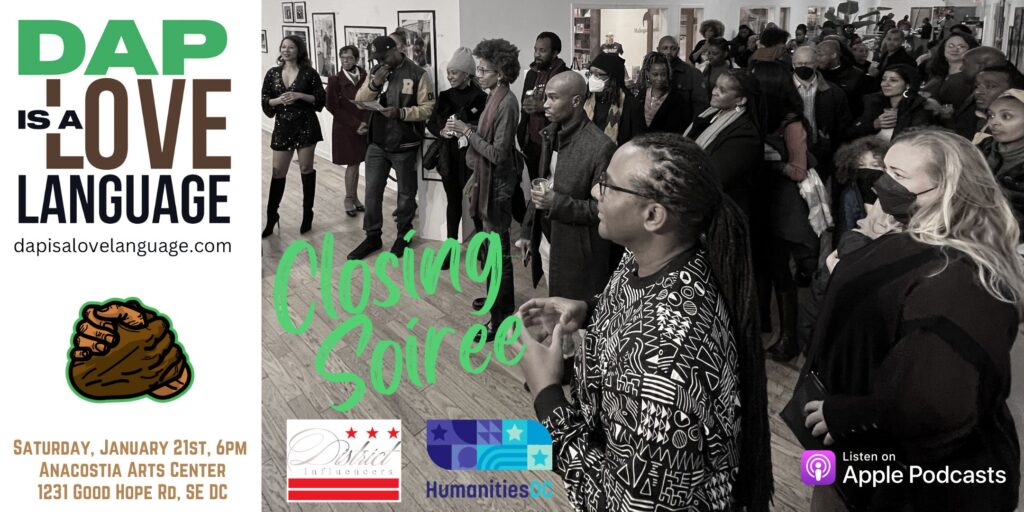 The multi-media photo exhibit, "Dap is a Love Language" will conclude its fantastic showing at the Anacostia Arts Center with a Closing Soiree. It's so hard to say goodbye!
The Dap Project returns to its podcast roots with a live recording featuring creatives, culture makers, and community advocates showcased in the exhibit photos. The thought-provoking (and hilarious) conversation will explore what it means to dap up your community through art and activism, and why dap is, in fact, a love language.
Event Details
Date: January 21, 2023
Start Time: 6:00 pm
End Time: 9:00 pm
Location: Anacostia Arts Center
1231 Good Hope Road Southeast
Washington, DC 20020 United States