Palette: Reception and Artist Talk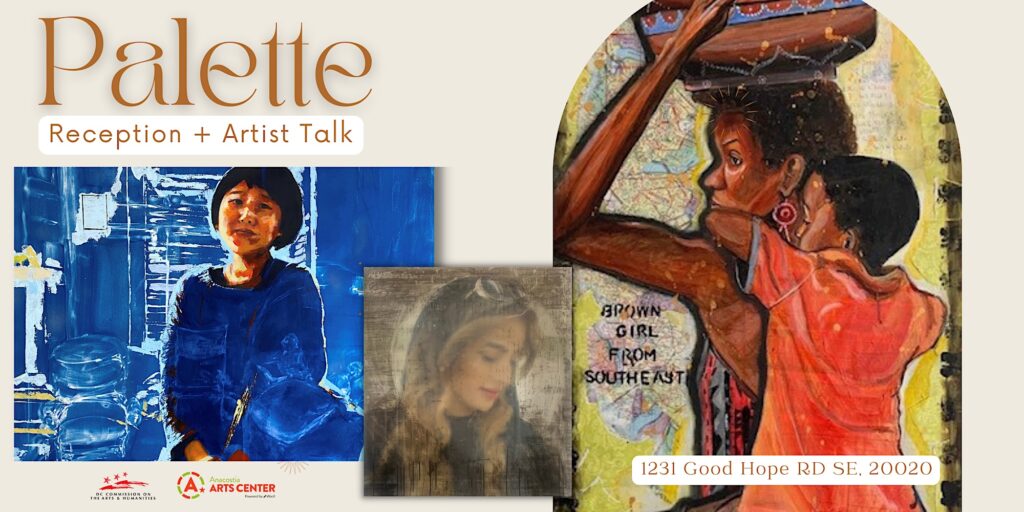 A cocktail hour and artist talk celebrating women in the arts.
So much is expected of women. They are mothers, leaders, daughters, and friends—embracing the highs and lows of society's expectations.
Palette, a group show currently showing at the Anacostia Arts Center, is a study of community, family, and connection from the perspectives of 8 special women in the arts. Palette explores these experiences with a local and international lens—bringing local artists and international artists from the American University community together.
The evening will include a cocktail hour and an artist talk in partnership with the DC Arts Commission.
Meet featured artists include Goblin, Phaedra Askarinam, Jiazi Yin, Mia Duvall, Keiona Clark, Martina Loncar, Marie Gauthiez, Victoria Ford and Zalika Perkins during this special gathering in Anacostia!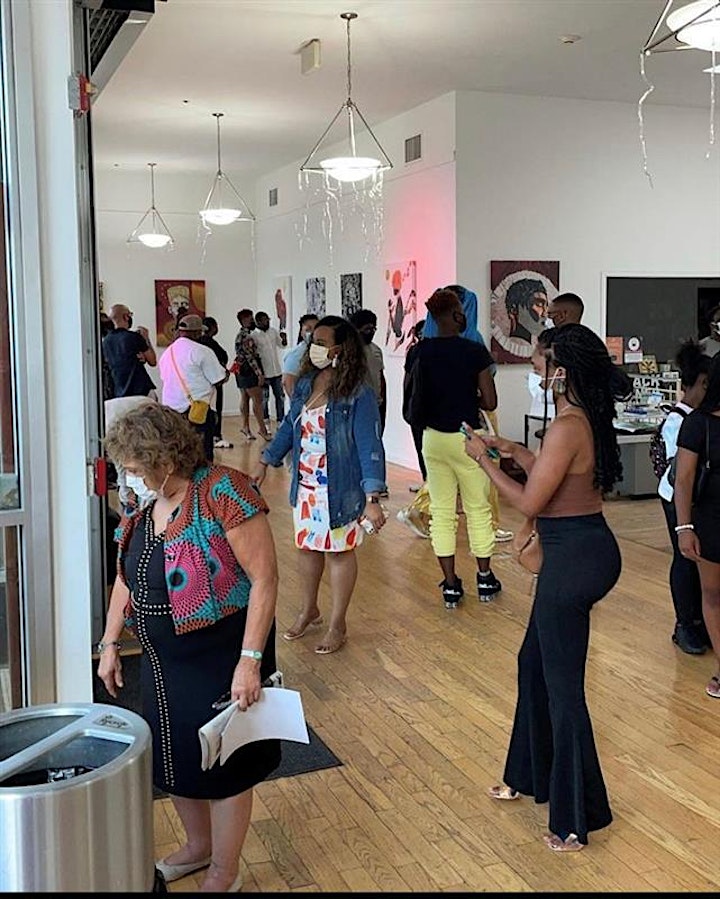 Event Details
Date: June 28, 2023
Start Time: 6:30 pm
End Time: 8:30 pm
Location: Anacostia Arts Center
1231 Good Hope Road Southeast
Washington, DC 20020 United States