StreetMeet DC @ Anacostia Arts Center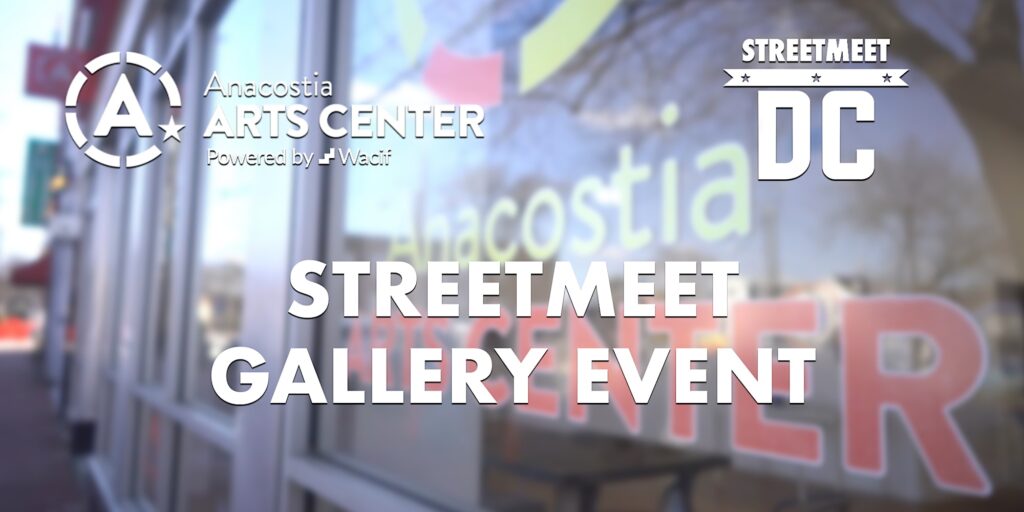 Artist meet and greet in Anacosita!
Join us July 29, 2023 at 1pm as we celebrate the selected photographers chosen for our gallery with the Anacostia Arts Center! We'll be hosting our free StreetMeet this month with the AAC as we highlight the incredible talent making up this gallery. All photos are for sale and would look phenomenal in your home or business. We cannot wait for you to see the gallery and join us for the meet. The activity kicks off at 1pm and will close at 5pm. As for the gallery it will be on display until September 2, 2023, so if you're not able to make it for this event we highly encourage you to stop by the center and check out the photos on display.
Event Details
Date: July 29, 2023
Start Time: 1:00 pm
End Time: 3:00 pm
Location: Anacostia Arts Center
1231 Good Hope Road Southeast
Washington, DC 20020 United States