Taste N Shop | Featuring Chef Jacob Vcelik, LuvPlates Soul and Grill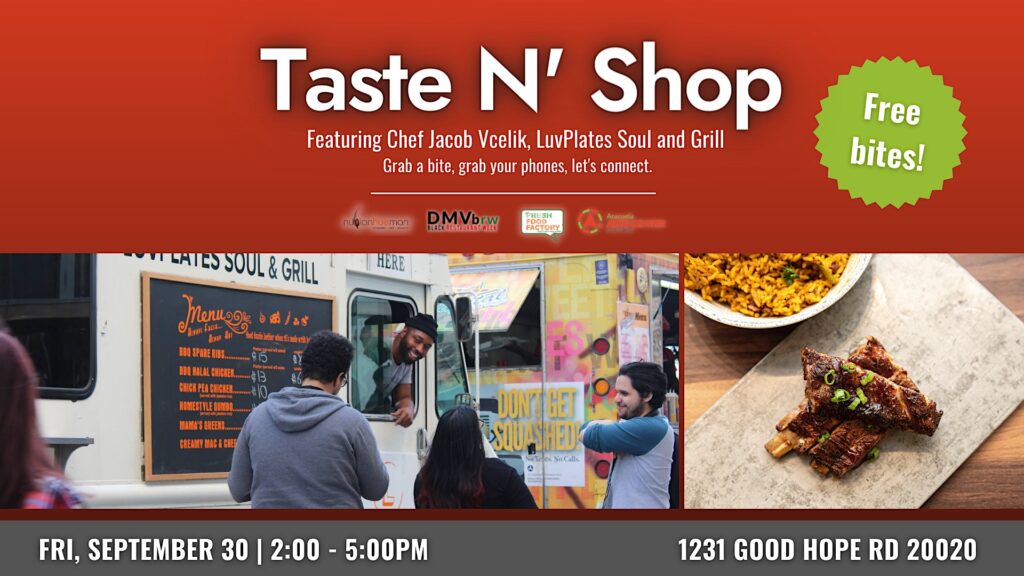 Grab a bite, grab your phones, let's connect! Featuring Chef Jacob Vcelik, LuvPlates Soul and Grill
Supporting Black Owned business means creating space for patrons to hear the stories behind emerging bands. Taste N Shop, a celebration of Black entrepreneurship in partnership with DMV Restaurant Week, puts your face to face with a leader in the culinary community every month.
Featured culinary leaders will have their signature dishes available for attendees to taste while a fireside chat style workshop takes place. Come build with us!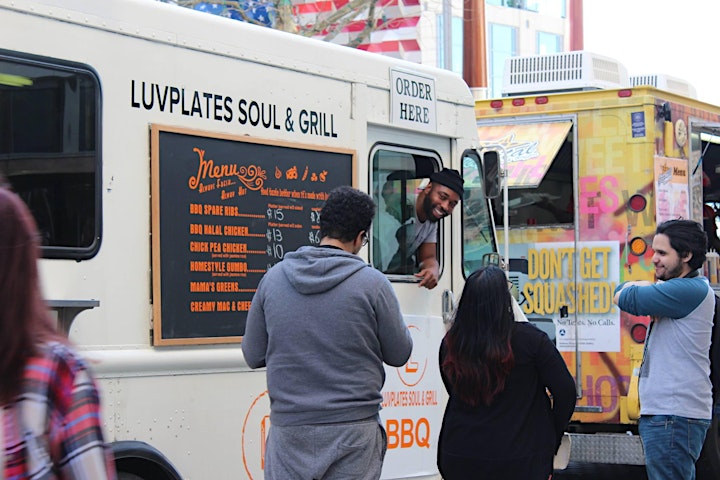 LuvPlates Biography
In 2016, LuvPlates officially launched its first food truck in the heart of DC. Since our doors have been open we believe that food inspires fellowship. Our homestyle dishes are made with quality ingredients and love, so they taste like home. This is the cornerstone of who we are. We're excited to announce our expansion from our food truck into our first location in Suitland, MD. Our signature dishes include Fall off the bone Ribs, Jerk Wings, Jumbo lump Crab Cakes, and World Famous Mac & Cheese! We look forward to you joining the LuvPlates family and dining with us.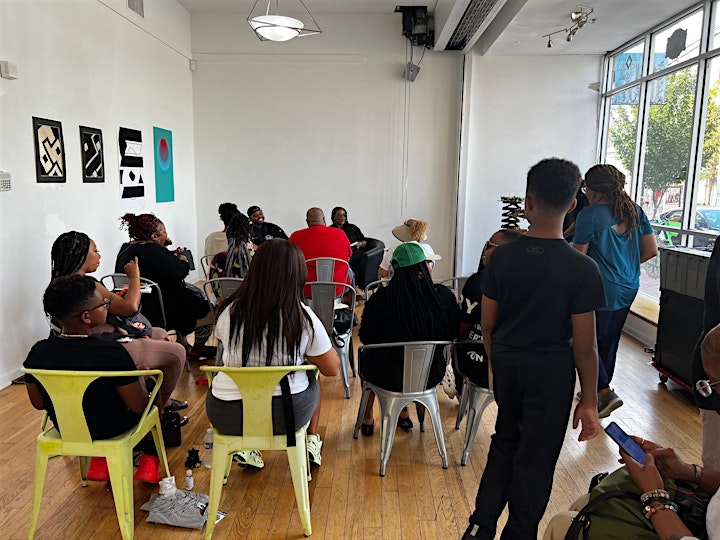 Local restaurants are the custodian of our community's culture. When these restaurants thrive, the neighborhoods and cities prosper and the community's overall culture flourishes. Leading to 2018, a series of events put this idea to the test. From the black tax story at a hotel to the profiling of two young entrepreneurs at a national coffee chain, it became necessary to recreate what was once a haven for communal growth.
Event Details
Date: September 30, 2022
Start Time: 2:00 pm
End Time: 5:00 pm
Location: Anacostia Arts Center
1231 Good Hope Road Southeast
Washington, DC 20020 United States