Taste N Shop: Featuring, Xavier Brown, SouthEats Co-op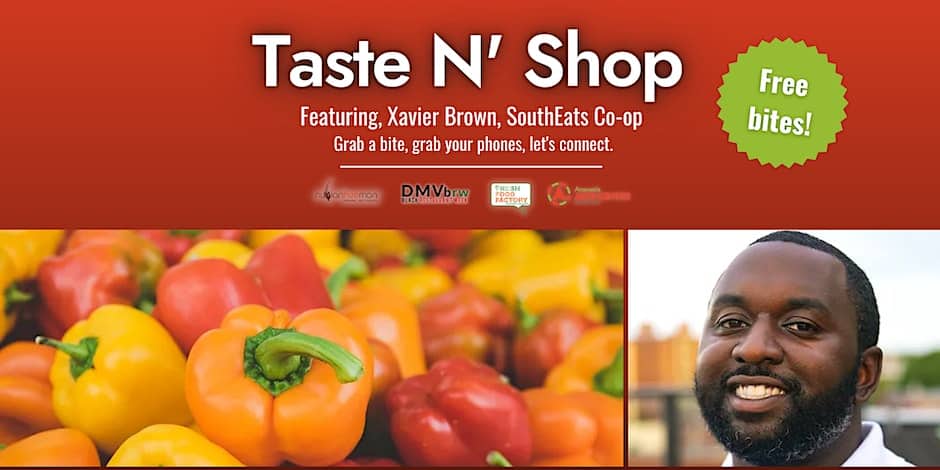 Grab a bite, grab your phones, let's connect!
Supporting Black Owned business means creating space for patrons to hear the stories behind emerging bands. Taste N Shop, a celebration of Black entrepreneurship in partnership with DMV Restaurant Week, puts your face to face with a leader in the culinary community every month.Featured culinary leaders will have their signature dishes available for attendees to taste while a fireside chat style workshop takes place. Come build with us!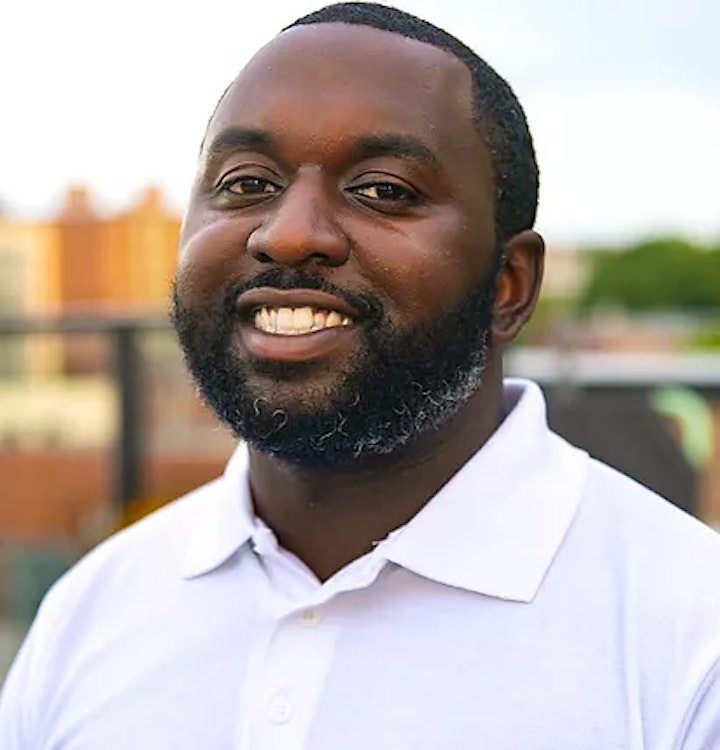 Xavier Brown is a native of Washington, DC and a graduate of North Carolina Agricultural and Technical State University and Master of The Science University of Vermont. Xavier is a alumni of the Robert Wood Johnson Culture of Health Leaders Program. Xavier operates at the boundaries of urban agriculture, environmental sustainability, and African Diasporic culture. His work intertwines sustainability with the issues and social justice issues that affect stressed communities from gun violence to mass incarceration to climate change. The guiding question is how the wisdom of nature and different ways of knowing can be used to dismantle these problems Xavier views nature as a tool that can uplift and heal stressed communities. By studying the practices of indigenous people and going back to ancestral knowledge, Xavier is a part of a new sustainability movement that is healing the people and the land by reconnecting our scared relationship to the earth.

Local restaurants are the custodian of our community's culture. When these restaurants thrive, the neighborhoods and cities prosper and the community's overall culture flourishes. Leading to 2018, a series of events put this idea to the test. From the black tax story at a hotel to the profiling of two young entrepreneurs at a national coffee chain, it became necessary to recreate what was once a haven for communal growth.
In the short time since its inception DMVbrw has served hundreds of black owned restaurants in the Washington DC metro area. This impact was largely made possible by the 180 volunteers who responded to an article in the Washington City Paper in August 2018. Businesses served have increased their visibility to customers and gained access to capital – two critical pieces holding back their growth and longevity.
Event Details
Date: October 29, 2022
Start Time: 1:00 pm
End Time: 5:00 pm
Location: Anacostia Arts Center
1231 Good Hope Road Southeast
Washington, DC 20020 United States