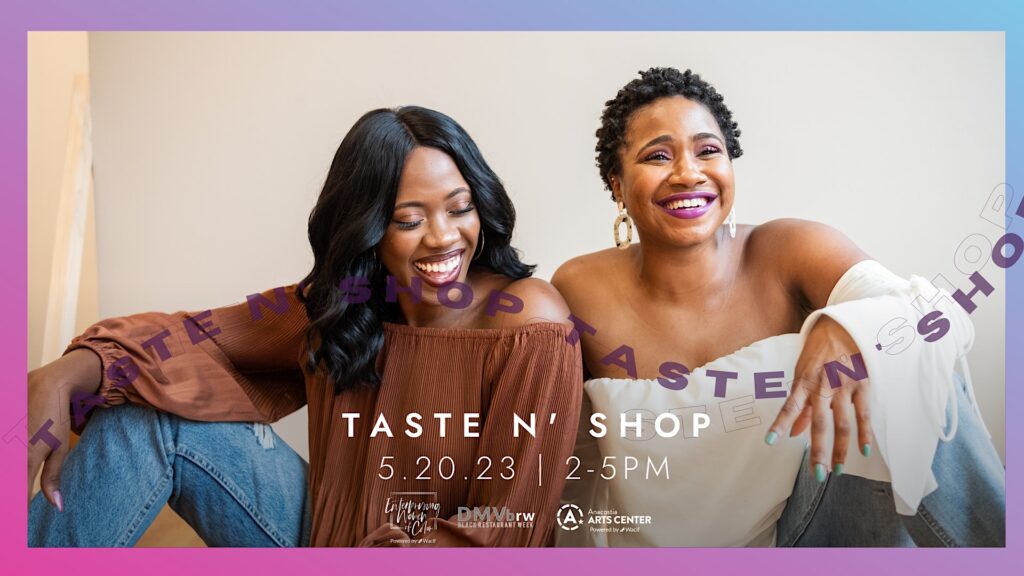 Taste N Shop puts your face to face with a leader in the food and beverage community.
Supporting Black Owned business means creating space for patrons to hear the stories behind emerging bands. Taste N Shop, a celebration of Black entrepreneurship in partnership with DMV Restaurant Week, puts your face to face with a leader in the food and beverage community each session. Featured culinary leaders will have their signature dishes and beverages available for attendees to taste while a fireside chat style workshop takes place.
This session is all about women in the Wine, Beer, and Spirits space in the DMV. Come by for a meet and greet, fireside chat, and free tasting during the event.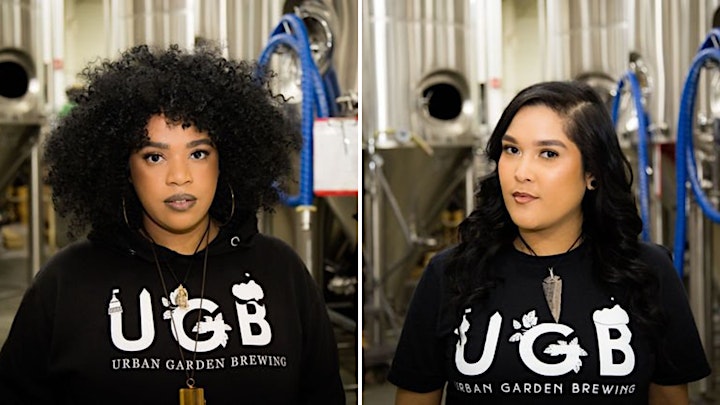 Featured Small Businesses
Urban Garden Brewing
Eamoni Collier, Founder + Lindsay Castillo
, Creative Outreach Manager
Urban Garden Brewing, is a craft beer brand passionate about producing high-quality flavorful brews.
Our recipes are inspired by the ancient practices of Egyptian women, who, according to history, believed that beer had powerful healing properties. UGB pays tribute to these ancient traditions by crafting brews that are reminiscent of tea, with fragrant and flavorful combinations of flowers, herbs, and spices. Our beer consists of unique blends that are carefully crafted to deliver a one-of-a-kind sensory experience and perceivably therapeutic benefits. Whether you're looking to unwind after a long day or simply want to enjoy a refreshing drink with friends, UGB has a beer for you. Venture forth and discover the hidden magic that has been passed down through the ages, embodied within each pint of Urban Garden beer.
Event Details
Date: May 20, 2023
Start Time: 2:00 pm
End Time: 5:00 pm
Location: Anacostia Arts Center
1231 Good Hope Road Southeast
Washington, DC 20020 United States