TikTok Masterclass: The Creators Academy for Entrepreneurs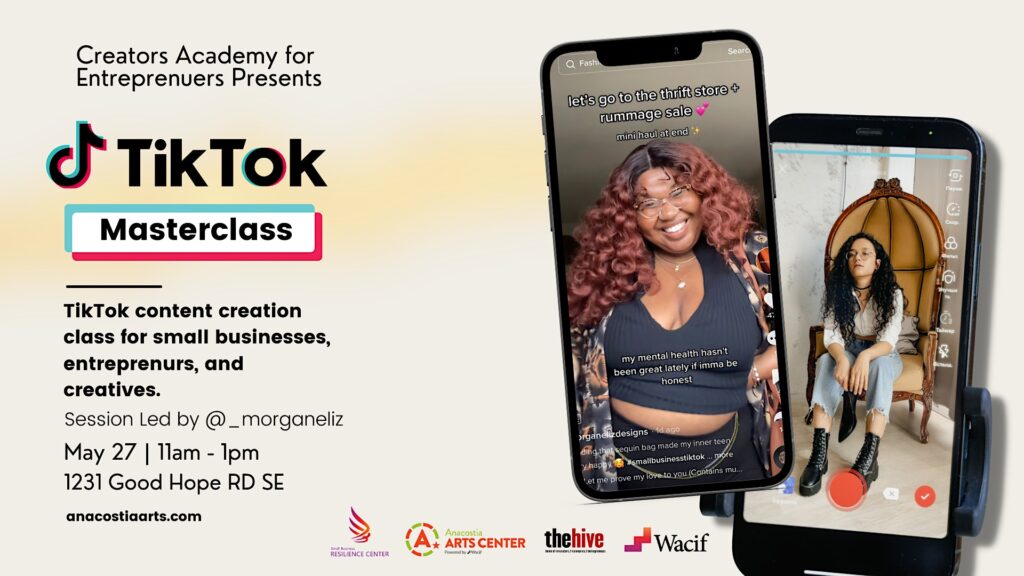 Learn TikTok content creation strategies from Morganeliz.
As the digital landscape trends toward continued decentralization, small business owners and creatives need strategies to help them stay competitive. Join us for another Creators Academy session that will teach you content creation and distribution strategies for TikTok!
Our Instructor– Morgan Davis, is the founder of Morganeliz, has mastered the art of marketing her custom size-inclusive clothing and accessories through TikTok. She'll be here to share her strategies for success with workshop participants.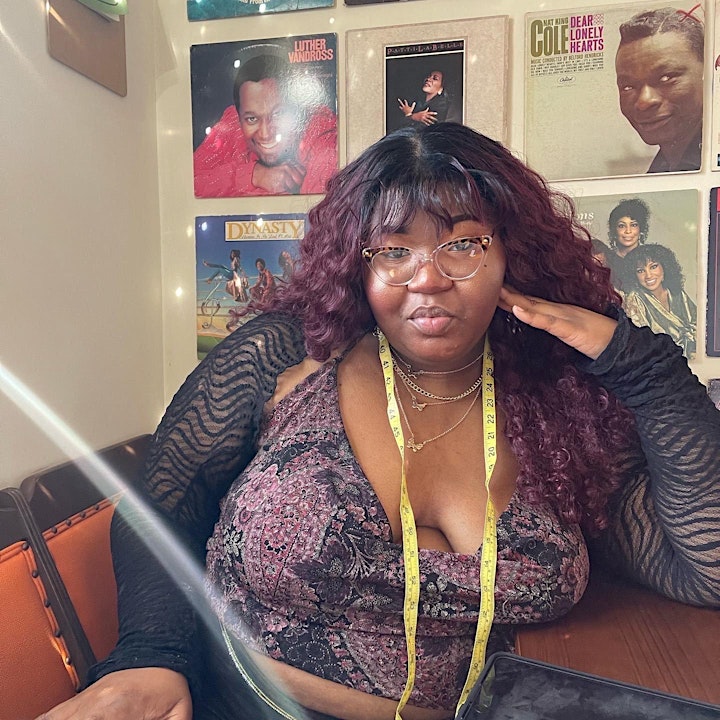 Entrepreneurship, and the arts has been a large part of Morgan's life. At the age of 17, Morgan started her first plus-size clothing line, where she would sew custom pieces for women sizes 14 and up, and soon after she went to Howard University in Washington, D.C., where she received her BFA in Design with a Concentration in Fashion. From there, this created a full-fledged catalyst into creativity and business development for the past 8+ years.
Currently, Morgan is the owner and head designer of Morganeliz – which focuses on providing custom & made-to-order size-inclusive clothing/accessories (XXS-8X+) that celebrate the divine in all of us.
Event Details
Date: May 27, 2023
Start Time: 11:00 am
End Time: 1:00 pm
Location: Anacostia Arts Center
1231 Good Hope Road Southeast
Washington, DC 20020 United States