Resident Theatre Incubator Workshop tackles "Gentrifying Anacostia"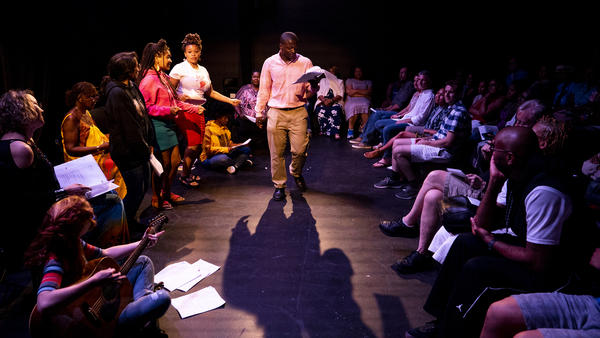 Musical 'East Of The River' Examines A Gentrifying Anacostia.
Nothing says "gentrification" quite like the opening of a Whole Foods. That's the message, at least, of a new musical about the idea that a location of the largely organic, high-priced grocery chain could one day open in Washington, D.C.'s Anacostia neighborhood. This workshop was funded in part by ARCH Development Corporation. Read and listen to the full interview here.