Fourteenth Annual East Of The River Show, Opens June 12
Celebrate the greatness of Ward 7 and 8 based artists with us all summer! ARCH Development (Anacostia Arts Center, The HIVE 2.0, Honfleur Gallery) and the Black Artists of DC have partnered to curate the Fourteenth Annual East of the River Show.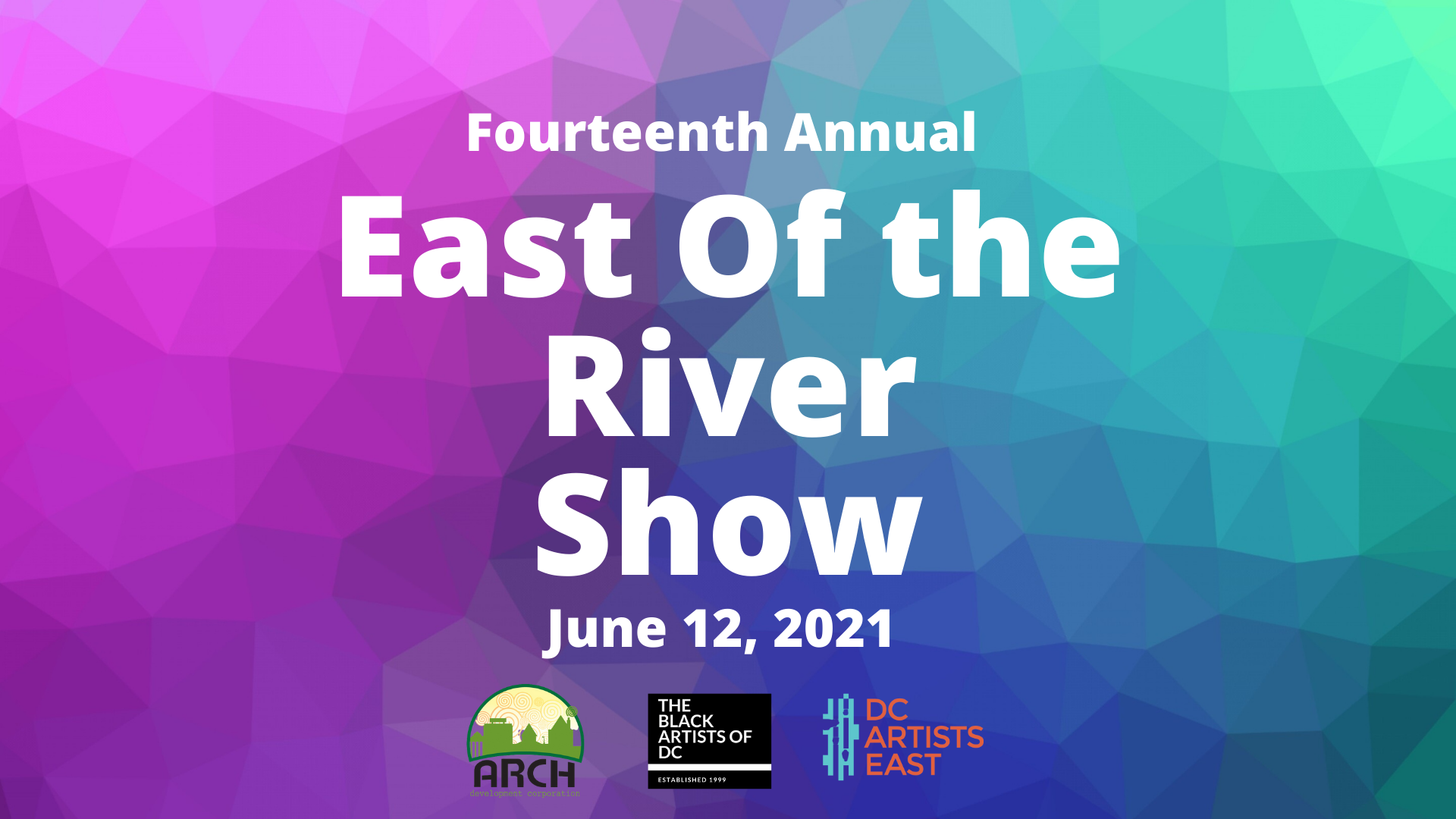 Dedicated to showcasing creative brilliance East of the River, this year's exhibit will feature over 15 unique creatives with dynamic stories to tell on canvas. Luis Peralta, Dwayne Martin, Chinedu Felix Osuchukwu, and Edward Nassau are among the featured artists. This year, you'll be able to place bids on pieces in the show in person and online. Everything kicks off at 6 PM on June 12 at the Anacostia Arts Center. 1231 Good Hope Rd, SE 20020.