Blood Memories: Celestial Reflections of Our Ancestors
For Black Americans, Generational memory is the great miracle of Pan Africanism. While many Black Americans may never know their ancestors' names and geographic origins, many have received a wealth of cultural memory passed down for generations. A wide array of distinct African traditions have driven the Black community forward in the face of decades of systematic oppression in America. This magic isn't a mistake or a happy coincidence. The passing down and celebration of African memory is our birthright. Blood Memories: Celestial Reflections of Our Ancestors celebrates the wonder of African beauty, and survival, in America.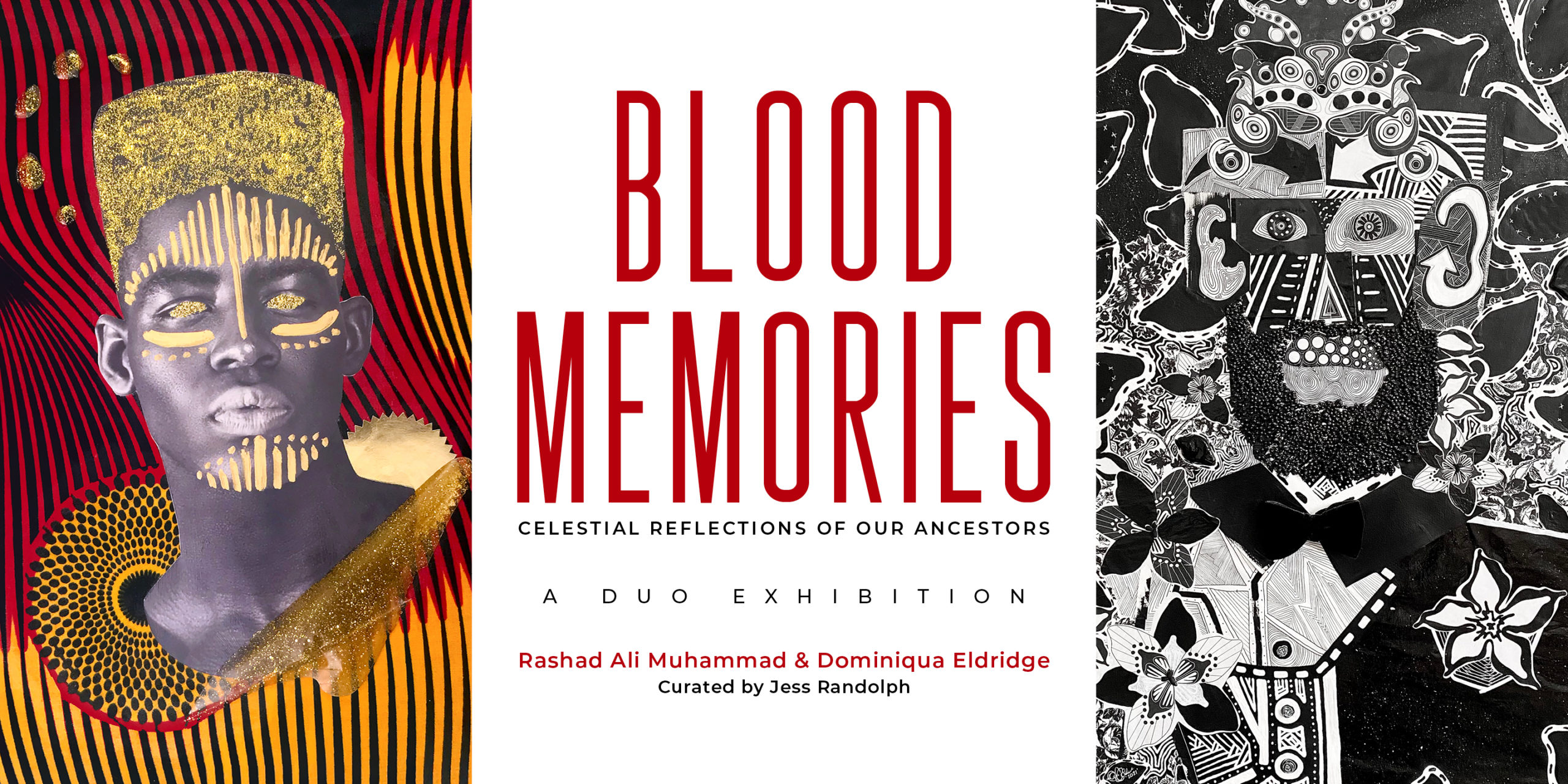 Blood Memories runs from August 13, 2021 – October 2, 2021 in the Anacostia Arts Center at 1231 Good Hope Road SE, Washington DC 20020. The Opening Reception will be held on August 21 from 6:30 PM-8:30 PM. The event will feature a brief artist forum, live music, and karaoke. Gallery hours are Tuesday through Saturday from 10 AM – 5 PM.
More about the artists: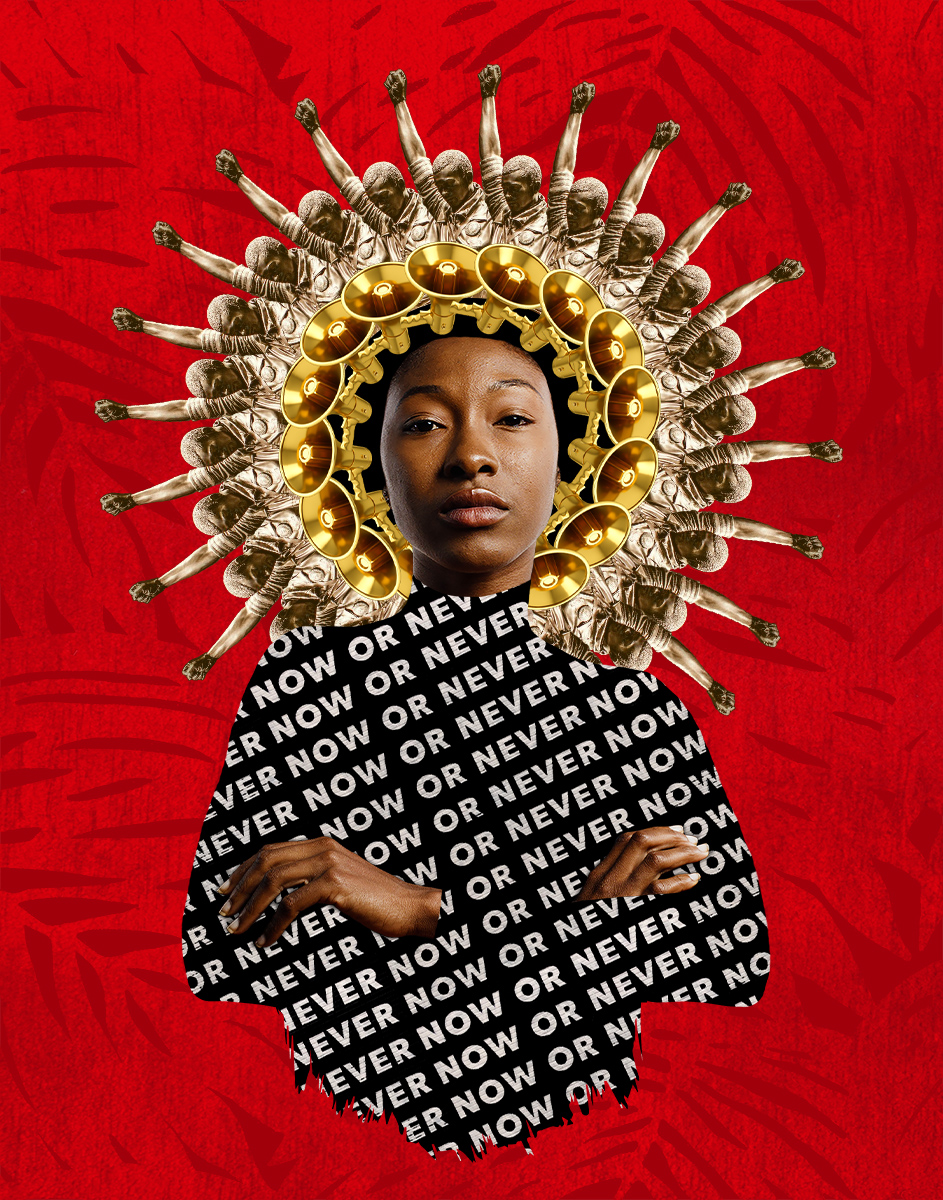 Rashad Ali Muhammad is an interdisciplinary artist of the African diaspora from the Washington metropolitan area. Muhammad builds a sense of wonder and mystique in his art as he blends his lived experiences, vivid imagination, and refined aesthetic to create striking representations of the human spirit. His formal education in Graphic Design and Photography at American University helped develop his style and artistic choices. Muhammad's series of work featured in Blood Memories centers on collage. Collaging reminds him of his ancestor's ability to create new ways of existing from disparate sources. While ties to their indigenous homes were broken, they blended their knowledge and skills in a new world to survive and persevere. Collage fuses various repurposed material, each with a distinct meaning, combined to create new connections and meanings that captivate and engage the mind.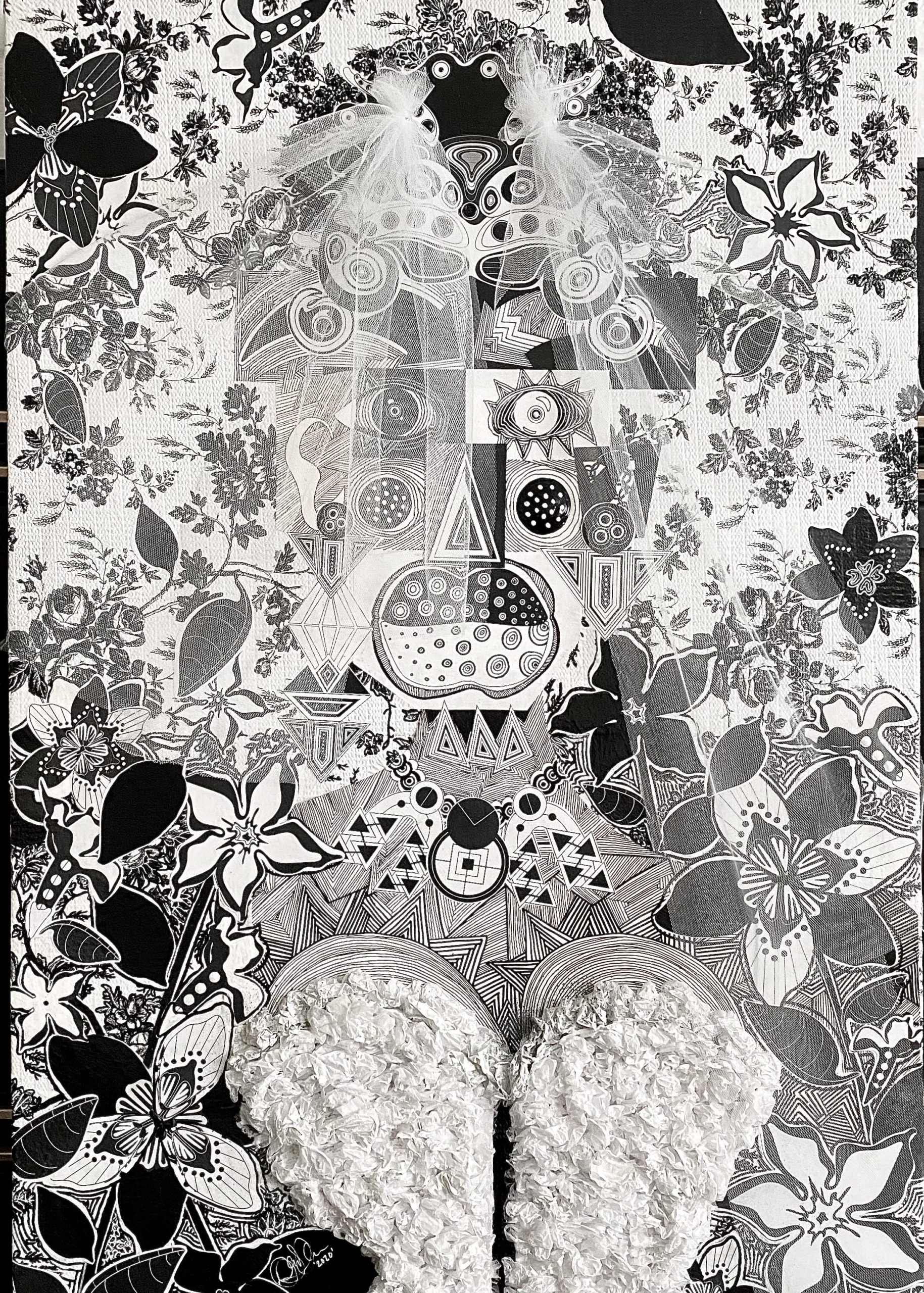 As a digital artist, Dominiqua Eldridge pushes herself to create and design balanced, clean,cohesive, colorful, and detailed pieces. Her work depicts black women and men who represent the identity of Black culture in America. With a Digital Art & Design background, studied at Towson University, Dominiqua uses her learned skills and techniques to create digital and mixed medium art. Her work has been featured in "RAW Washington DC presents OVATION" at Howard Theatre, "Meridian" at Towson Arts Collection, and "Mickalene Thomas: A Moment's Pleasure" at The Baltimore Museum of Art (currently installed till late 2021). With just four years under her belt, Dominiqua continues to push forward in her art career, proving to the world that digital art is a form of fine art!