Support Black-Owned Businesses During Kwanzaa at the Anacostia Arts Center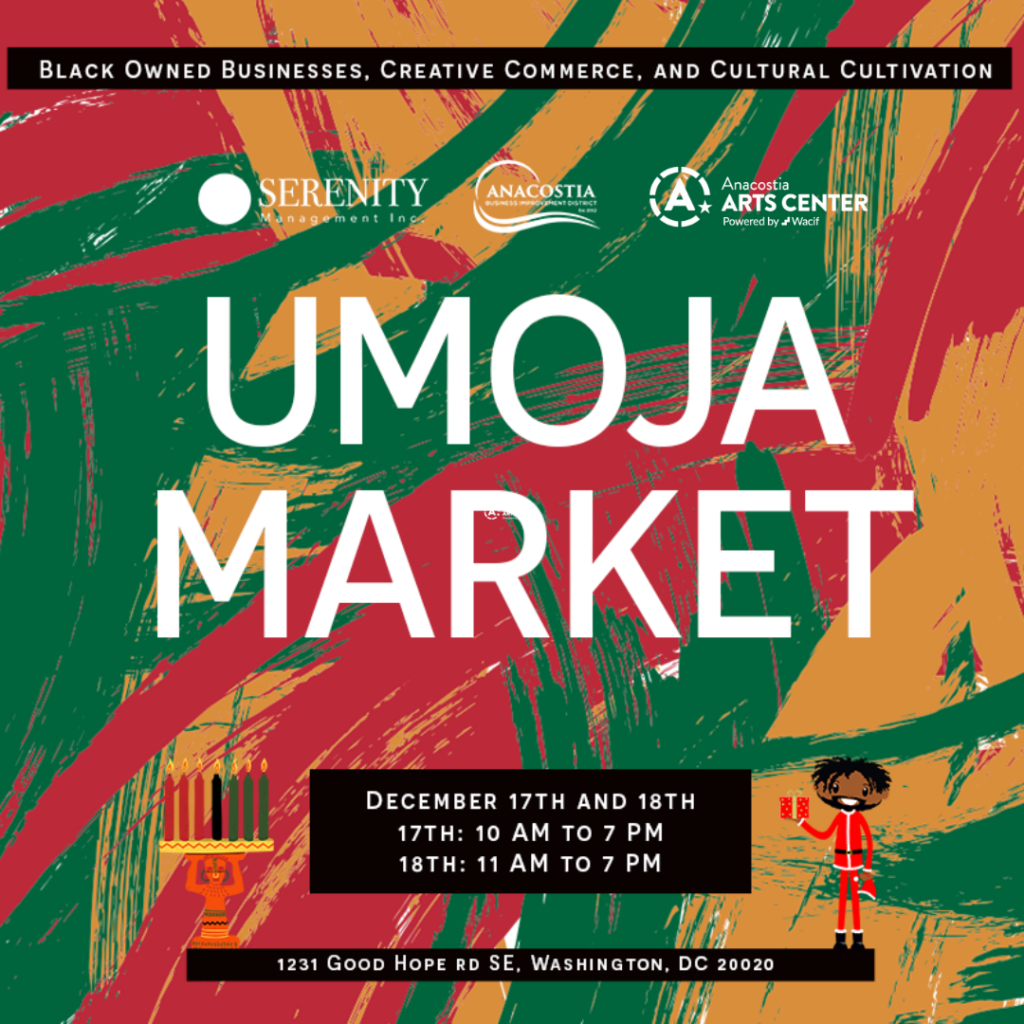 The Anacostia Arts Center celebrates Kwanzaa at its annual Umoja Market on December 17-18. Join us for a weekend full of food and fun, including a black-owned businesses market, live DJ sets, and a special activation from The Dap Project!
Read the full article at DCist.com to find out how the DC area is celebrating Kwanzaa.