Palette: Get to Know the Artists
So much is expected of women. They are mothers, leaders, daughters, and friends—embracing the highs and lows of society's expectations. Palette, a group show currently showing at the Anacostia Arts Center, studies community, family, and connection from the perspectives of eight extraordinary women in the arts. Palette explores these experiences with a local and international lens—bringing together local artists and international artists from the American University community. Featured artists include Goblin, Phaedra Askarinam, Jiazi Yin, Mia Duvall, Keiona Clark, Martina Loncar, Marie Gauthiez, and Zalika Perkins.
Palette is available for viewing now until July 10. On June 10, Anacostia Arts Center will host a creative meet and greet to celebrate the artists' work from 2 PM to 4 PM. On June 28, we will host a formal reception with an artist talk and cocktail hour from 6:30 PM to 8:00 PM.
Anacostia Arts Center is a home for the arts, culture, and small businesses, where the physical space is used to employ and nourish the local arts and creative economy. Community members will find our Black Box Theater, a café, and a lounge area within the Anacostia Art Center. On our lower level, you will meet the entrepreneurs participating in our incubator program, The HIVE, dedicated to supporting and employing the local arts and creative economy. We encourage you to visit our different spaces and support small local businesses.
Meet the Artists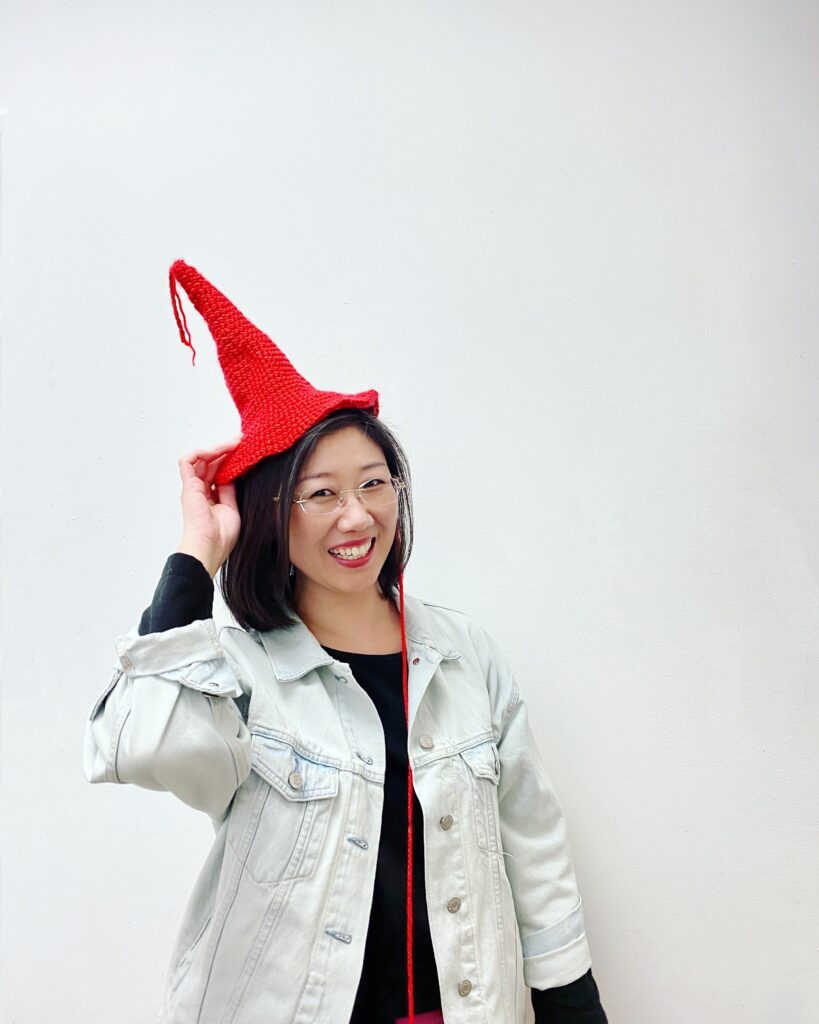 Jiazi Yin
Jiazi Yin is an artist based in the Maryland and Washington, DC area. She grew up in China and lived in Japan for four years before she came to America.
Her work is based on her understanding of memory, time and space, and interpersonal relationships. The subject matter varies from human figures to abstractions. These are executed primarily with oil, acrylic, cyanotype on canvas, wood panels, and Yupo paper.
Yin uses color to express memories and emotions. As an immigrant, maps signify relocation and memory. She includes abstract maps in her work, so she won't get lost. Yupo paper is the main material for her abstract work. Its translucent nature lends itself to the ambiguity of memory, while its double-sided usability provides more layers to memory. For figurative work, she mainly uses cyanotype, a photographic material that reveals the quasi-transience and nothingness of memory.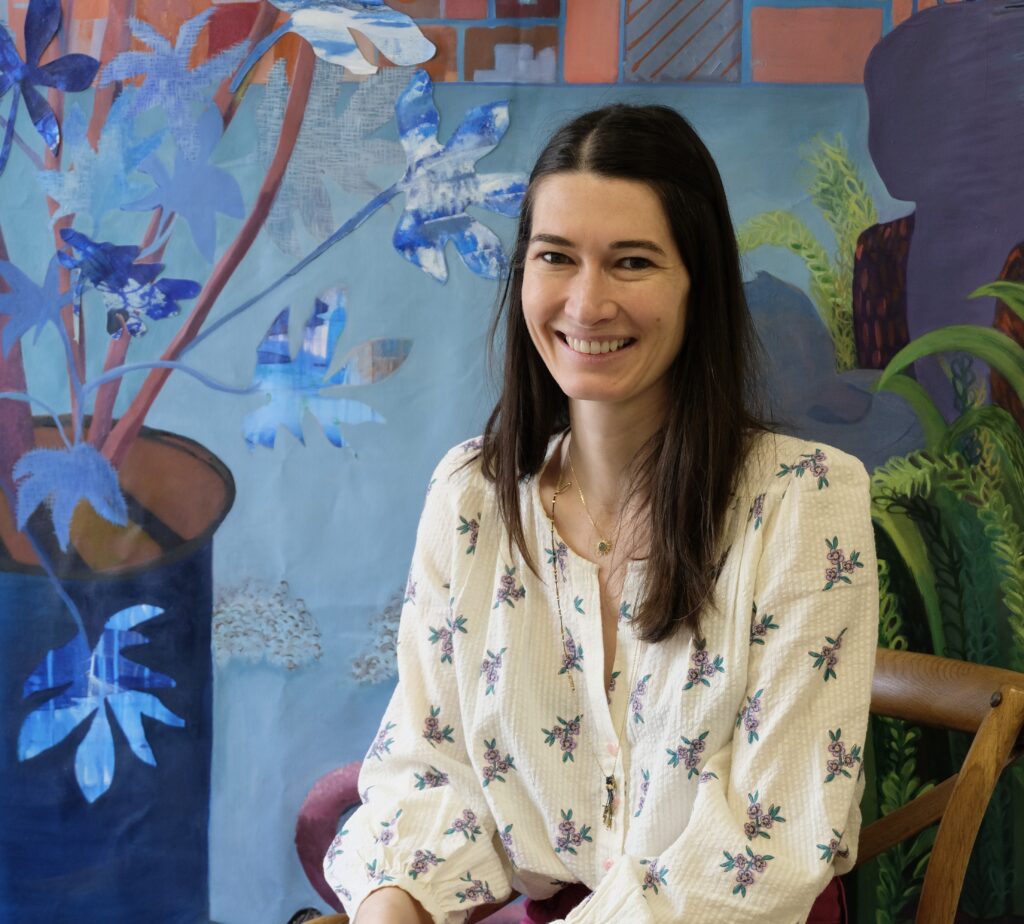 Marie B. Gauthiez
Marie B. Gauthiez is a French American mixed media artist and art educator living in Northern Virginia. She is a current American University MFA Studio Art candidate ('24) and an active member of Cadmium Blue Collective and of LAC in Arlington (Virginia). She has taught art at Mango Street Studio, Art House 7, and in her at-home studio. Marie has exhibited in group shows since 2013, lately at First Street Gallery (NYC, NY), the Maison Française at the French Embassy (Washington, DC), and the Katzen Art Center (Washington, DC).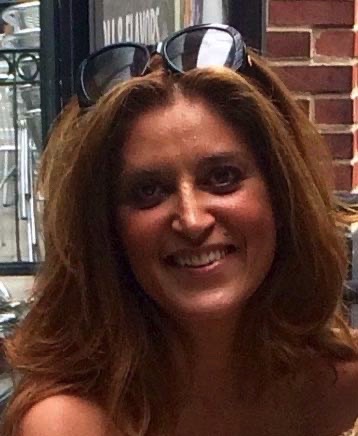 Phaedra Askarinam
Iranian artist Phaedra Askarinam was born and raised in Tehran. She remembers sitting down as a young girl to sew outfits for her dolls. She grew up loving the arts. She immigrated to Israel at the age of nineteen. A few years later, she moved to the United States, married, and had two children. She graduated from the University of Maryland with a BA in psychology and fine arts. She enjoys entertaining visitors, cooking delicious meals, and teaching yoga.
She is presently an American University MFA candidate. She responds to her upbringing in Revolutionary and Post-Revolutionary Iran in her work, which includes painting, sculpture, installation, poetry, and performance art.
Ms. Askarinam experienced powerlessness as a girl and as a young woman and, being Jewish, as a religious minority. She speaks out with her voice and via her art since she now resides in a nation where she can do so without restriction. She produces work that aims to give all individuals inclusion and self-worth. Recently, she has been focusing on the issue of human rights in Iran, particularly, the rights of women. The ideals of freedom and inclusion are central to her values and fuel her art.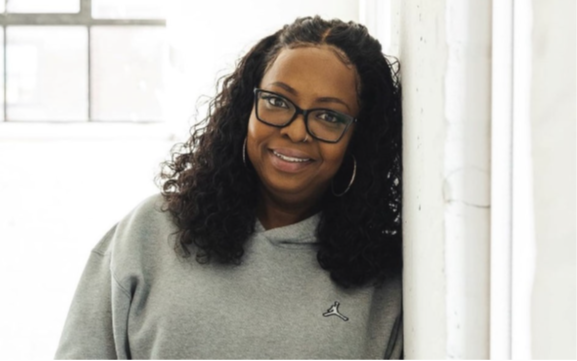 Keiona Clark
Keiona Clark is an artist, advocate, entrepreneur, and curator in the Washington, DC metropolitan area. Clark is the Founder and CEO of the DMV League of Artists. Her passion is to align with similar minds and networks to build a force in the creative community through fostering relationships and creating fellowship by engagement with the public through curation, works shops, public art, and events. Clark provides opportunity and access to enjoy original work and brings awareness and culture to public facilities and the community while enhancing the network of Artists and collectors.
Keiona has not only proven herself to be a force in the "Art" of business; she is also an Artist/Creative inspired by her love for all things art, creativity, and community. Keiona is a (stage 3B) breast cancer survivor who was inspired to create shortly after her chemo infusions. Surviving cancer helped her decide that her life would be centered on her passion for creating, providing opportunities for artists, and contributing to the art and culture of communities.
As a young child, Clark had a natural talent and took to art as soon as she could hold a crayon. Keiona has painted over 30 murals throughout the city and is also responsible for brokering others. She has been featured/mentioned in numerous media outlets and brands, notably National Geographic and Nike Jordan Brand. Non‐traditional application of paints and techniques make her art original, inspirational, and unique.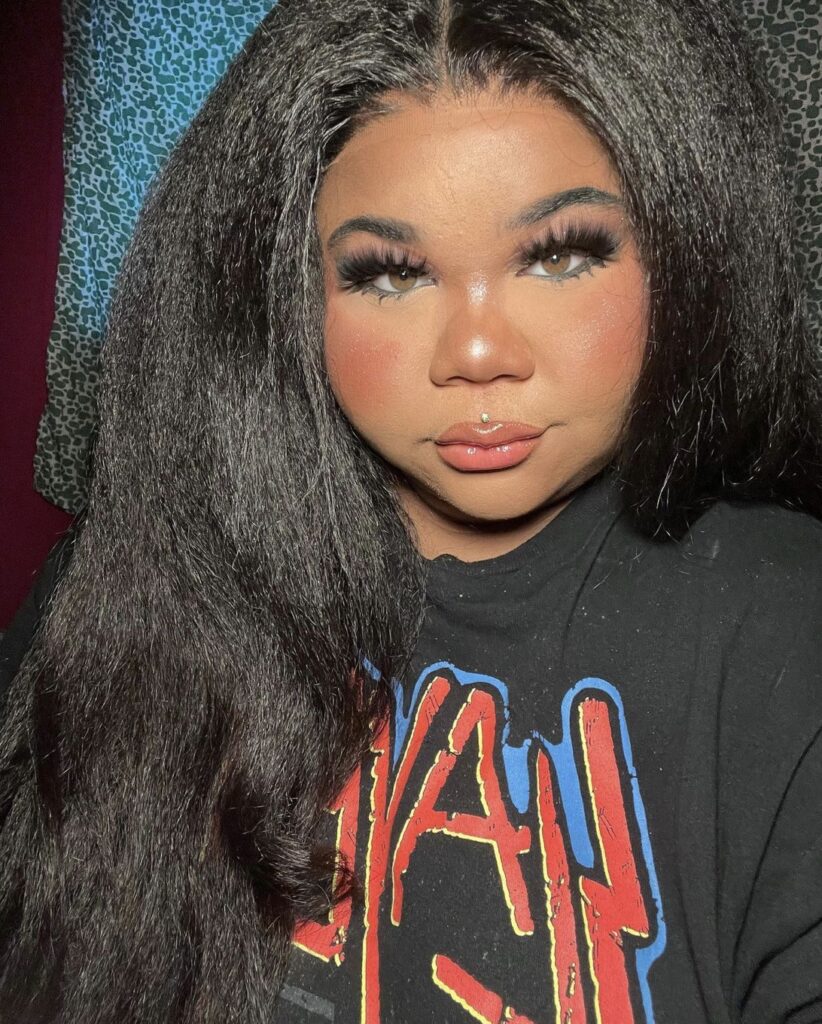 Goblinatica
Southwest DC Native, Goblinatica is a multifaceted dynamic force musically and in the visual arts. She is a painter, poet, and musician dedicated to exploring the shadow self and other complex channels of the ego. She also embraces the nature of femininity and blackness as a multidimensional state of being and carefully delivers a portrait through her unique perspective. Her lyricism is an imaginative reflection of her body image and mental health translated into an alternative hip hop-styled experience with vibe-heavy flows with the vocal presentation described as a "femme biggie smalls undergoing spiritual transformations."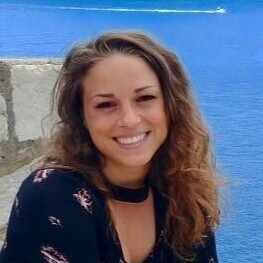 Martina Loncar
Martina Loncar is a mixed-media artist whose work explores how trees and humans are connected to their environments through deep-rooted networks of care. She is fascinated by trees due to their tendency to live in communities and their ability to support one another through their root systems. Specifically, her work uses the quiet interdependency of roots as a model for how humans may better help one another through times of suffering and hardship. Loncar views nature as a nurturing and humbling force from which humans can learn valuable lessons. Her expansive practice includes sculpture, paper-cutting, drawing, collage, video, and installation. Loncar also writes and exhibits poetry alongside her work.
Loncar was born in Toronto, Canada, and currently lives and works in the District of Columbia. She earned her BA at Colgate University in Hamilton, New York, and her MFA in Studio Art at the American University in Washington, DC.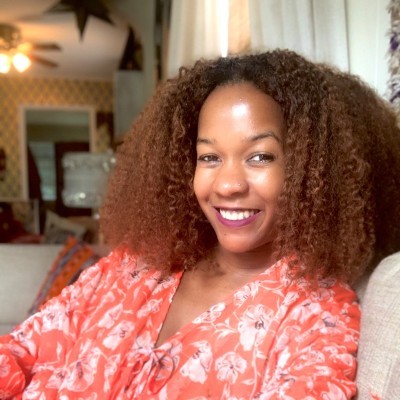 Zalika Perkins
Experienced teacher with a demonstrated history of working in the fine art industry. Skilled in art education, visual arts, museum education, event planning, and arts administration. Strong arts and design professional with a master's degree in art education from Georgia State University and a fine arts degree from Howard University.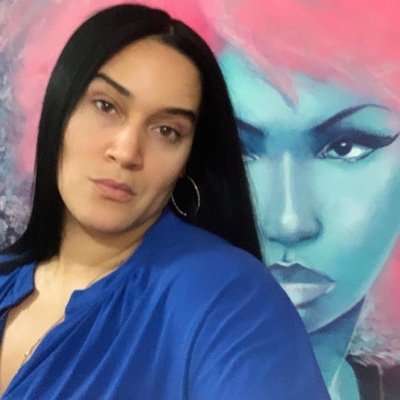 Mia Duvall
Mia Duvall is a native of the Anacostia area in Washington, DC, and is a proud product of the District of Columbia public school system. Mia Duvall is also the founder, principal designer, and art director at Mia Duvall Studios.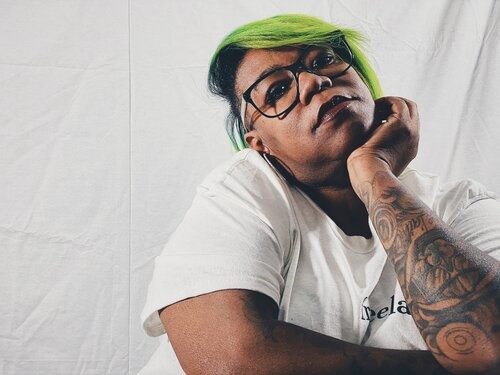 Sneakshot
The exact date and time of Sneakshot's birth is a hotly disputed fact throughout the entertainment/music/photography industry. Some say Sneak was born when the first record needle came to rest in the groove of a fly piece of vinyl. Others claim Sneak first appeared circa 1999, sporting a pair of red, black, and green Pumas at a Roots show.
Legend has it one can catch a glimpse of her recognizable afro in some grainy bootleg videotape footage of Prince's Lovesexxy tour in the late 1980s. Truth be told, Sneakshot has always been one to be anywhere and everywhere regarding great music. As a child born in the '70s but growing up in the '80s, music has been an essential part of her life. As a youth, her mother would ALWAYS have something playing on the record player, and weekly trips to the record store only fed her thirst for music. Forget candy, tasty vinyl treats were her sweet tooth. The album covers and concerts her mother took her to enhanced her interest in photography.
The music and the image are one…capture the moment as YOU see it.