Washington, D.C., November 18th through January 15th — The Anacostia Arts Center proudly presents The Sunroom, a vibrant celebration of the Holiday season and the thriving creative community within Wards 7 and 8. In partnership with the Anacostia Bid, Far Southeast Collaborative, and Project Create, this exhibition showcases the diverse talents of over twenty artists.
The exhibition, hosted at the Anacostia Arts Center, invites art enthusiasts and the local community to engage in this captivating display. Admission is free, welcoming everyone to embrace the season's spirit and celebrate our local artists' exceptional talents.
The Sunroom features an array of artistic expressions, including modern, 3D, and acrylic works by esteemed artists such as Brian Bailey, Kia Green, and Prelli Williams. Each piece explores themes ranging from family and education to historical figures and pop culture. This exhibition serves as a testament to the cultural vitality found in Wards 7 and 8, inviting all to experience a kaleidoscope of artistic endeavors.
We express our heartfelt gratitude to the Far Southeast Collaborative, The Anacostia BID, and Project Create for their invaluable support in making this exhibition possible.
The Sunroom opens for public viewing on November 18, 2023, at noon, coinciding with the Marrion Barry street renaming ceremony. Additionally, a holiday reception will be hosted on December 16, celebrating participating artists during our third annual Umoja Holiday Market.
Participating Artists:
Paradise Simms, Mariah Bonner (YAA), Sydney & Charlie Johnson, Travon Naim Greene, Dominyece Gregory, Phyl Neal, Mark Garrett, Brian Bailey, Warren Hynson, Prelli Williams, Joel Vincii Ulmer, Ann Gill, Kenisha Warren, Stacy Paulo, Yusef Hood Jr., Darius Hill, María Fernanda C., Imari Sydnor, Nate Gski, Rhythm Bowers, Jona Monet, Juicy Colie, Kia Green, Myniah Sweetney, DJ METRO, Kavvanna Collins, Ife Al-Din, Mama Dee, and Pierre Andre.
For more information, please visit the website or contact information.
Featured Artists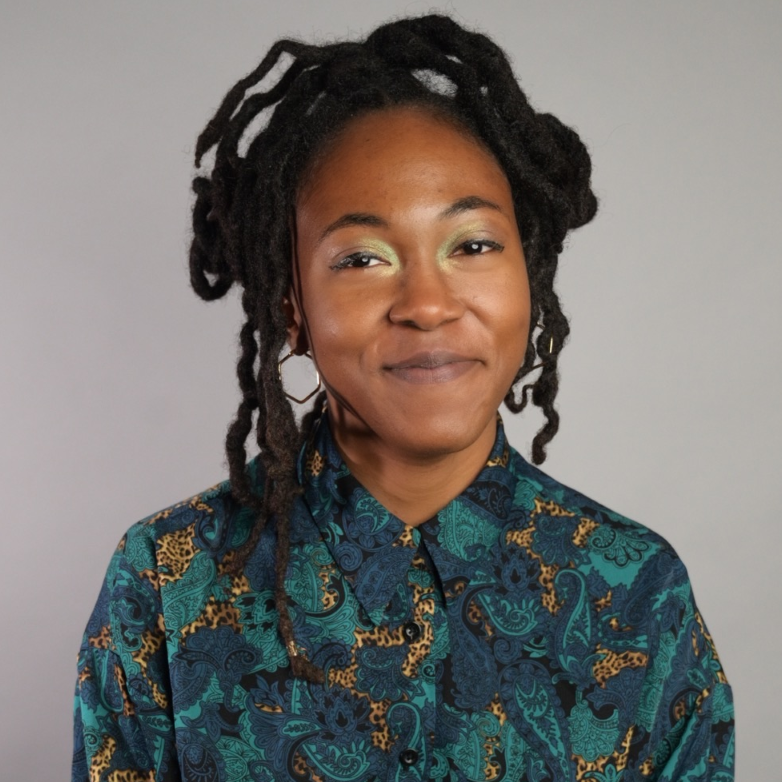 Paradise Simms was born & raised in Washington, DC. Studied visual arts with a concentration in sculpture at Delaware College of Art & Design. She currently works as a freelance artist and social media manager for an alumni association, exploring more than one form of content creation and social networking.

Paradise has practiced sculpture at the Torpedo Factory Art Center. Paradise has showcased her work in Washington DC, locally in 2 Raw Natural Born Artists events in 2018 at the Howard Theater & 2019 at the Fillmore in Silver Spring, Maryland. She was a featured artist for the Exhibit with Creative Suitland's Arts Center, Liberate: The Exhibit Celebrating Juneteenth 2021. Participated in artist Discussion/Panel with Creative Suitland 2021, showcased in Art All Night with Tenley Town Main Street 2021, and showcased with Pancake and Booze Art Show Summer 2022.

Presently closing her first art exhibition, "The Art Arsenal" and Arsenal of art at our disposal Creative Suitland Arts Center this past September 2023, Paradise is working towards building a strong women artist group/collectives for black women in Washington DC.
Born in DC, I moved to Maryland and Virginia in my formative years but found my way back to the nation's capital. Worked in law enforcement as a civilian and always found myself decorating those spaces with some kind of Art. In 2022, I finally quit my job to paint full-time. Over the years, I have been involved with many organizations in the city, raising funds using my artistry, as well as art expansion efforts for children in wards 7 and 8. Ultimately, my goal is to not only provide art to the spaces in DC but to help create spaces where children can find emotional balance through art. I use books, cartoons, music, nature, shapes, and lines to guide my artistry to prove that anything can be used as inspiration.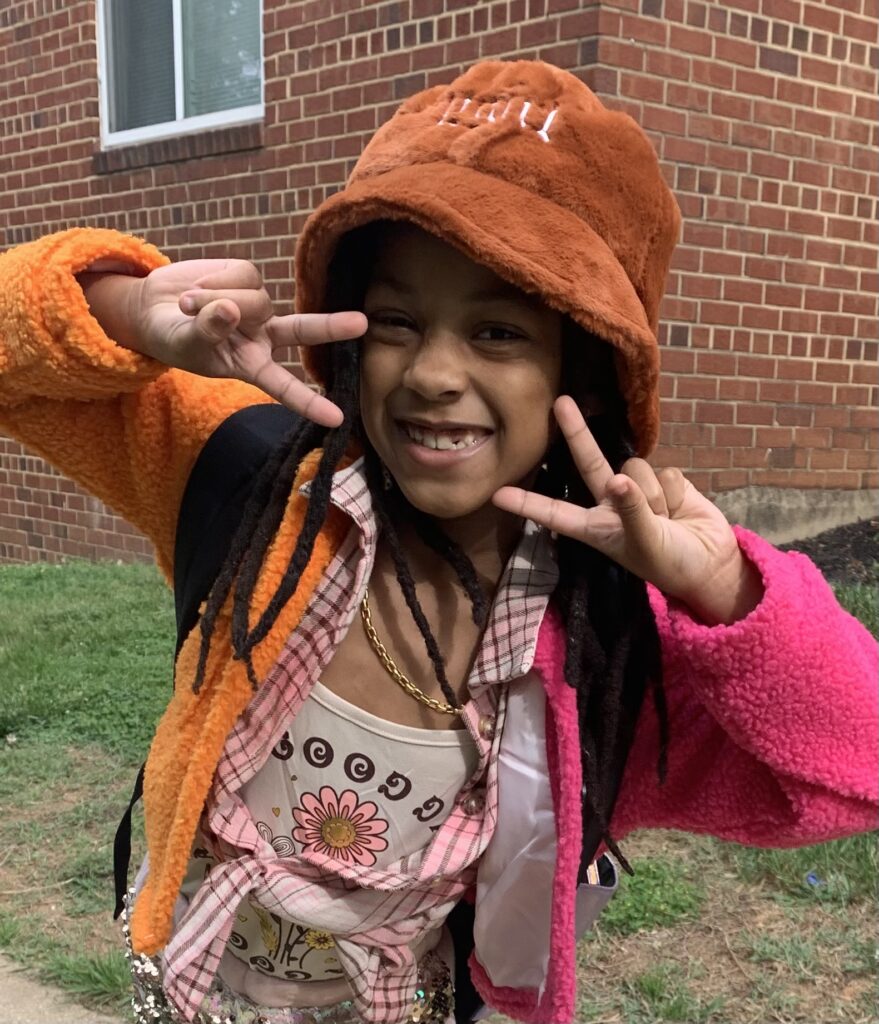 Mother and daughter SouthEast D.C.-based artists Sydney and Charlie Johnson love to include many bright colors and strong lines that evoke a sense of power in their art. Growing up as an only child in a strict home, Sydney used her art as an outlet for freedom to be who she couldn't be. Sydney's work explores the love and beauty of women and black culture. Following her mother's footsteps, Charlie has been painting since 8 months old and hasn't put the paintbrush down since.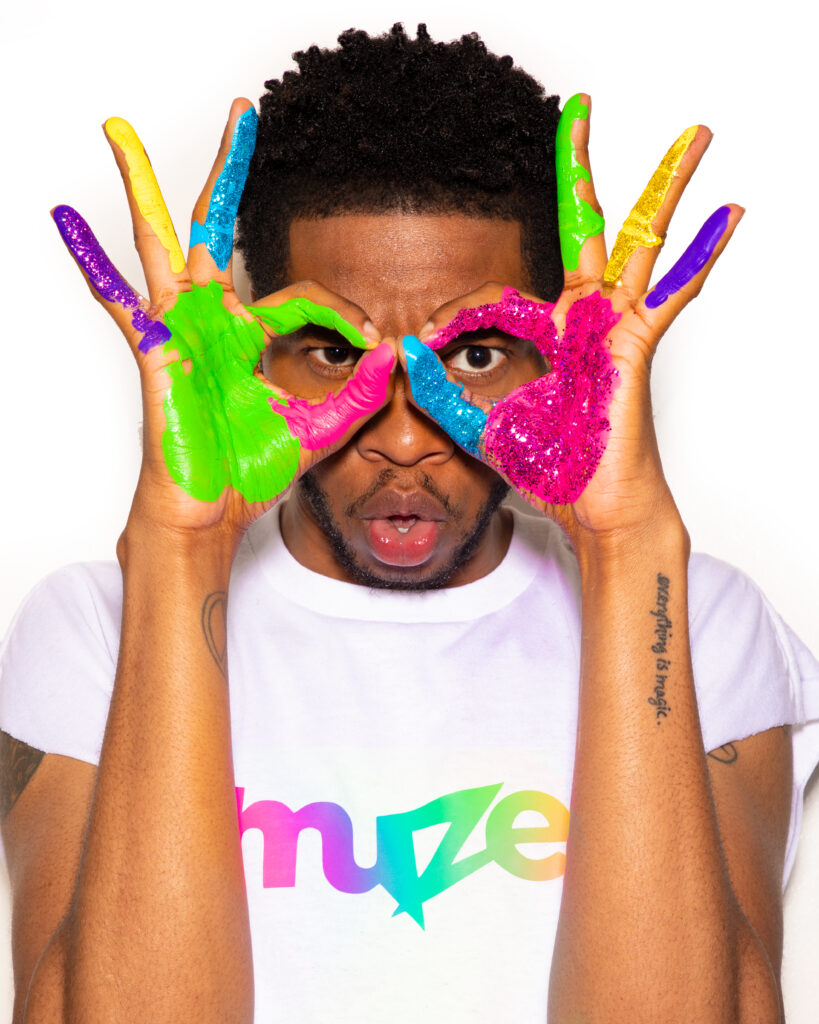 A multi-hyphenated Creative and founder of Studio Muze, an arts incubator that provides a variety of talent development workshops, networking events, and programming for the local arts community. Travon combines whimsical colors, graphic patterns, and mixed textures to create sensory works of art, then infuses their essence into other art forms, including make-up, fashion, photography, and beyond.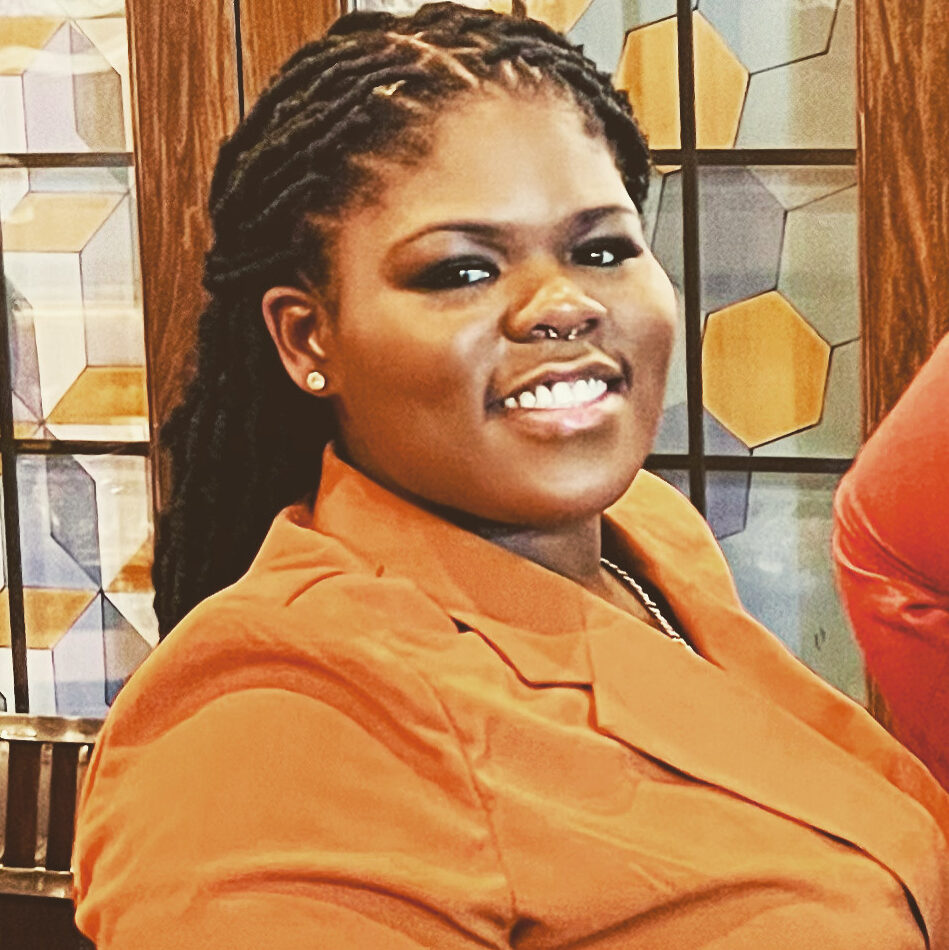 Phyl, "2chillphyl", Neal is an award-winning spoken-word artist, author, speaker and activist. She is ranked the #8 Woman Poet in the World! She is the 2023 DMV Renaissance Awards Best Female Poet. She is a published author and four-time poetry slam winner featured at Busboys & Poets, Voices in Power, Phreespace, Release Open Mic, Piano Keys, and more to come!
After writing for over 20 years, she began performing in mid-2022. In March 2023, she released her debut book "Bye-Ku: Putting Pain in the Past" and released her long-awaited second book "Phylosophy Vol. 1" in August 2023.

Inspired by poets Nikki Giovanni, Toni Morrison, and Dwayne Carter, she aspires to speak on stages worldwide. Phyl believes through words, we express, heal, inspire, and change the world!
I am a native Washingtonian from the southern tip of Southeast DC. I grew up poor like most inhabitants of the region of the city, leading me to want for work and money at the age of 9 under the table with my M.A. Instructor as a porter. Hard work and hardship led me to tap into my imagination and expression through art in my spare time. Inspired by graphic novels and animations, I was limited by my media and access to materials. It wasn't until many years later that I grew to understand painting and color theory with the help of a local artist/ mentor at age 27. It was with this mentor that I was allowed to clean brushes and help cut stencils until, finally, I was allowed to paint on their mural. From there on my desire was to recreate that experience not only for myself but for others in or out of their own personal art journey.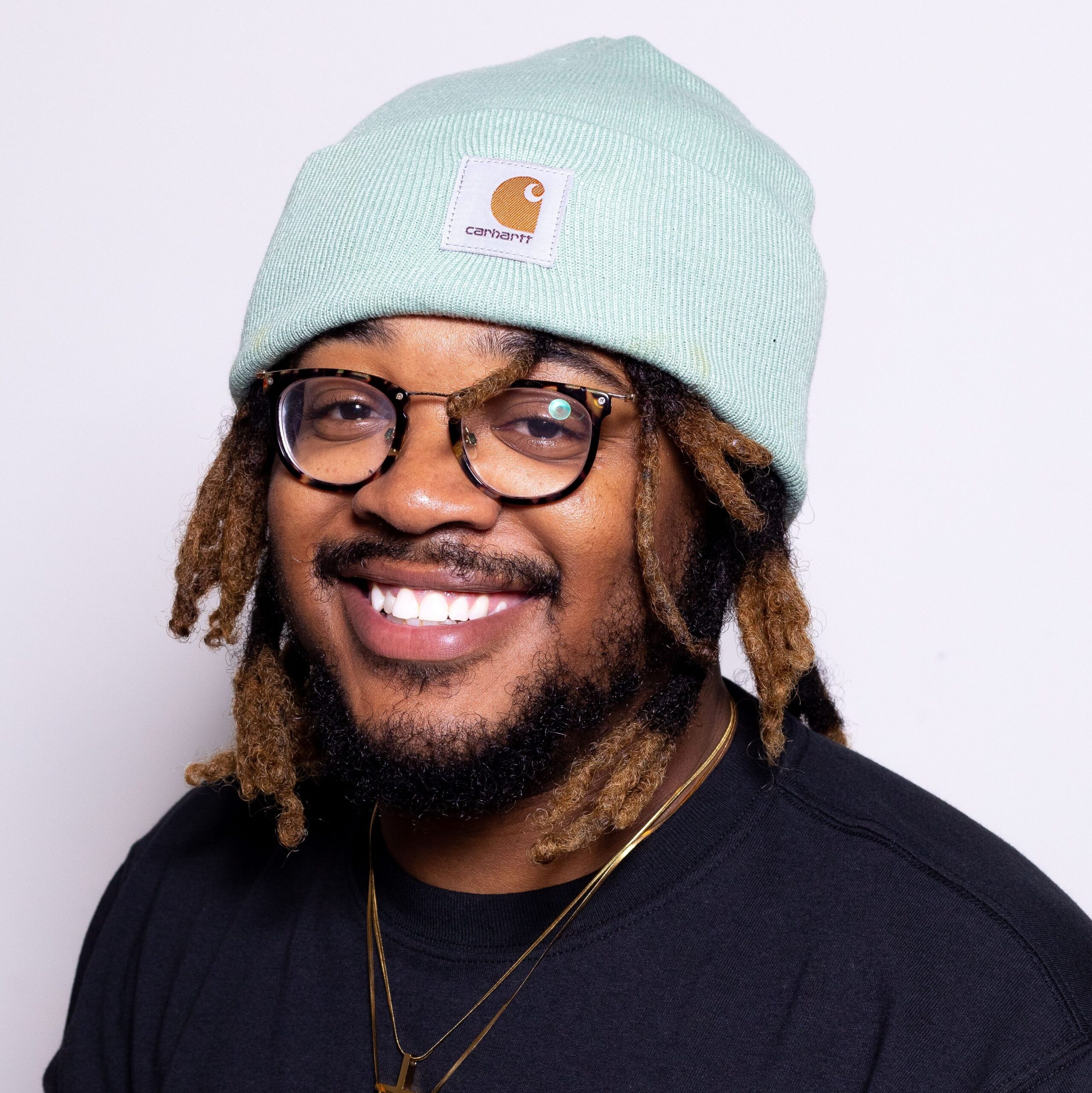 Brian Bailey, a multifaceted artist and community advocate, embarked on his creative journey at an early age. His professional endeavors led him to serve as a creative lead at a renowned national park, where he excelled in crafting unique brand experiences and brought two captivating restaurants to life. As a self-taught artist, Brian specializes in the enchanting world of mixed media, using oils and acrylics on canvas as his preferred mediums. His artistic style knows no bounds, embodying a constant flow of freedom, thoughtful expression, limitless energy, effortless catharsis, deliberate passion, and immersive luminosity.
In 2023, Brian was honored with the Mayor's Arts Award for Excellence in Arts Education, recognizing his outstanding contributions to the community's creative & social growth. His art transcends mere visuals, weaving hidden narratives with ethereal perspectives, inviting viewers into a world of deeper meaning. Through his ongoing exploration of artistic passions, Brian Bailey not only nurtures his own creative spirit but also inspires the community to embrace distinctive self-expression in every aspect of their lives. Presently, Brian Bailey calls the vibrant surroundings of Washington, D.C. home, where he continues to be a driving force for art and expression within the community.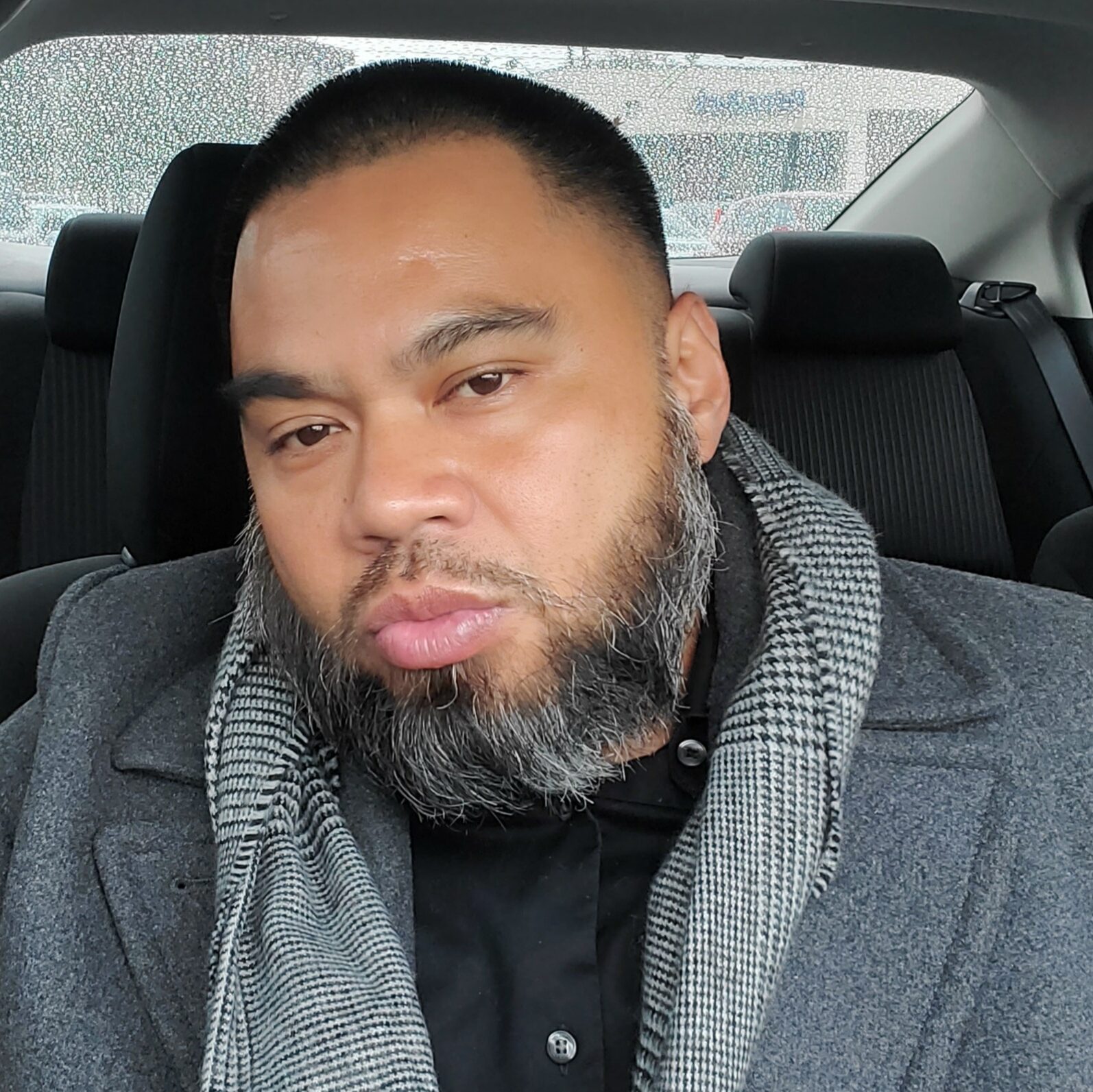 Warren Hynson's professional art career began in an unlikely place–prison. He is best known for his brightly-colored, abstract, and expressionistic paintings. He's had solo shows at the Maryland Institute College of Art, all while still in prison.
Like any other child aspiring to be an artist, Hynson's art musings started with school field trips to art museums. By high school, Hynson was vice president of the art club at Washington & Lee High School in Montross, Virginia. With encouragement from his favorite teacher, Mrs. Holly Ransone, Hynson decided he wanted to attend art school and become an artist.
But his dad thought the military was best. Warren rebelled, left his father's house, and moved to Maryland to live with his mother. Like any other teenager struggling to fit in and find their way in a new environment, Hynson gravitated toward drugs, alcohol, and the "wrong crowd" to cope with his newfound anxiety and depression.
Eventually, Hynson dropped out of high school, and soon after, his mother kicked him out of the house. A displaced teenager, Hynson soon met an inevitable fate:
caught at the wrong place at the wrong time.
On June 27, 1991, when Hynson was seventeen, he was involved in a burglary gone wrong. Hynson was shot point blank with a 12-guage shotgun and knocked unconscious when the fatal bullets were fired, killing victim John Milton Branch. In the state of Maryland, it does not matter who pulled the trigger; everyone involved is guilty. Hynson was sentenced to Natural Life plus five years. Hynson struggled in prison, battling depression and suicidal thoughts. Eventually, he met other artists in prison and became inspired again. In 2001, the same judge who sentenced Warren reduced his sentence, and he came home on September 24, 2019.
Hynson uses his artwork to tell his story, the pain, struggle, fears, enlightenment, and ultimately, his growth.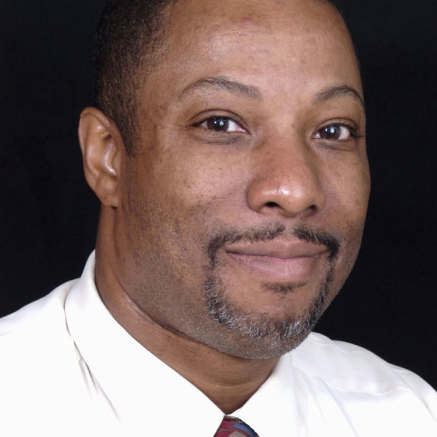 Born and raised in the heart of the Nation's Capital in Ward 7, Prelli Anthony Williams is a multidisciplinary artist whose work reflects the rich tapestry of ancestry and identity, culture, history, and diversity. Drawing inspiration from various sources, Prelli seamlessly weaves various artistic mediums to create thought-provoking and visually captivating pieces and customized realist portraiture.
Prelli holds a Bachelor of Fine Arts degree in advertising from the School of Visual Arts. He developed an early fascination with the framed prints of Vincent Van Gogh, Cezanne, and Picasso that graced the wall of his childhood home. Prelli incorporates his formal training in graphic design and advertising into his compositions and masterfully embeds them into his art.
You will discover an intricate blend of traditional and contemporary influences, echoing the complex history of the nation and icons through colors, shapes, and textures in Prelli's pieces to mirror the ever-changing landscape. This deep-rooted connection to D.C. and beyond is the cornerstone of his creative exploration, which spans painting, sculpture, and photography. Prelli's work is a testament to the symbiotic relationship between art and the urban environment, where cityscapes and human stories converge.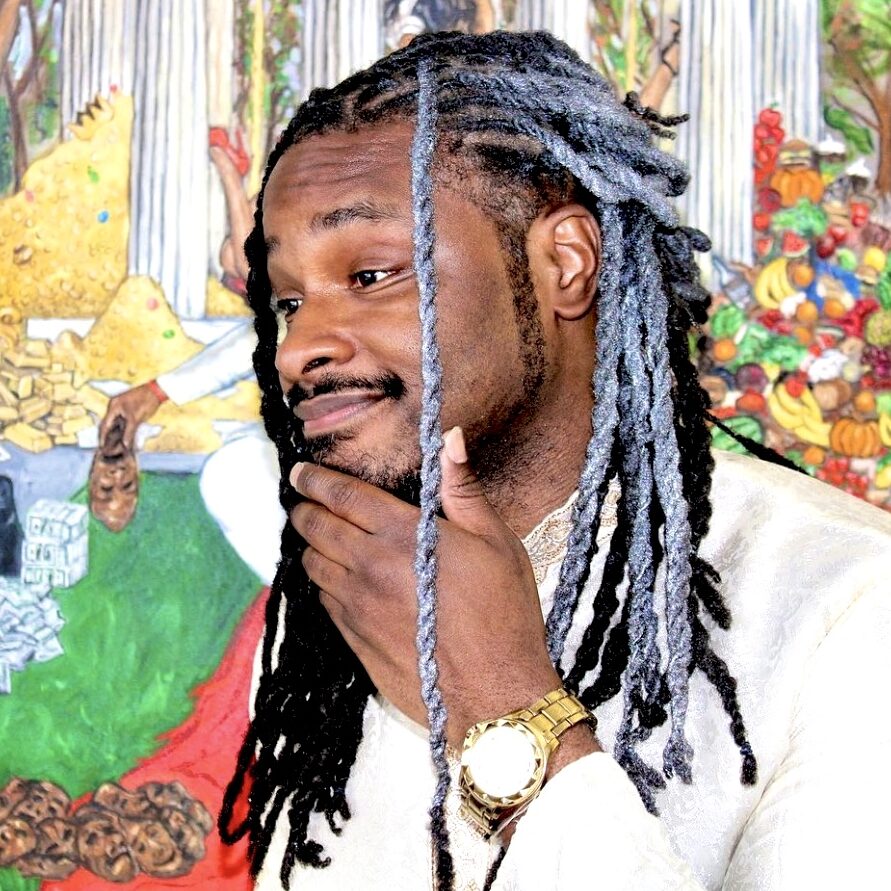 Joel Vincii Ulmer was born and raised in Washington, DC. He studied Studio Art at Central State University in Ohio, earning his Bachelors in 2012. He has exhibited works with museums and institutions such as The Phillips Collection, The Kennedy Center, and The National Gallery of Art. He is also a five-time recipient of the DC Commission on the Arts and Humanities fellowship award.
Joel predominantly works in oil but notes that he loves to explore other artistic mediums such as charcoal, sculpture, and digital arts. His paintings encompass both a traditional and modern style of painting, aiming to create what he calls a "social surreal" style of work.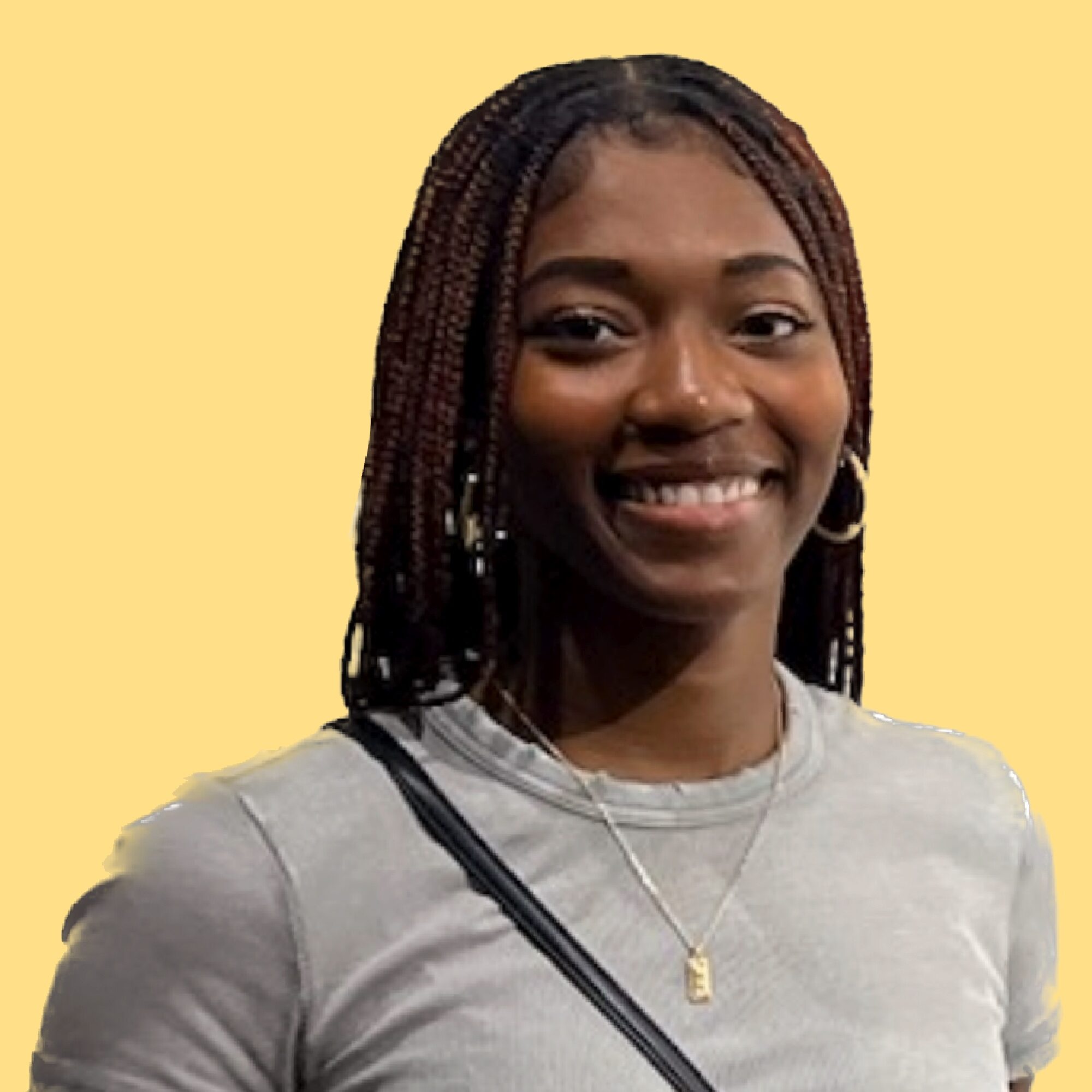 Ann Gill is a local artist based in Hyattsville, MD, who was born in Washington, DC, and whose family roots run deep in the region. She has been creating art since she was a small child, and her work is influenced by street and pop art. Her style is inspired by Japanese animation and comic book art. She was also influenced by a trip to Ghana, Africa, as a young adult that expanded her vision of art in a profound way. Through illustration, painting, and mixed media art, she focuses on creating bold and colorful work, showcasing her relationship with Jesus, heritage, imagination, and the beauty of the natural world.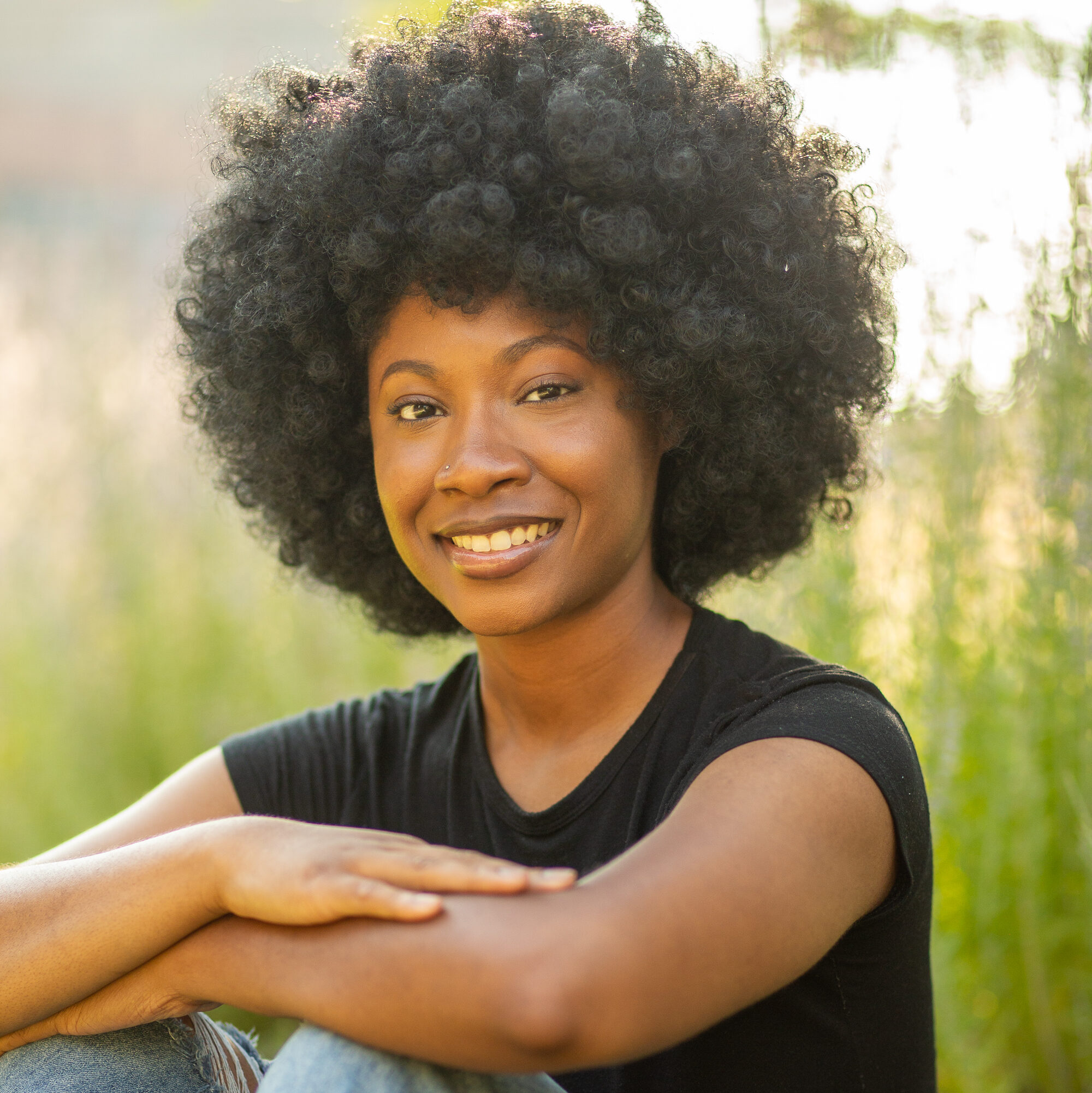 Kenisha Warren, also known as Bleu Pepper, is a woman on a mission to serve, support, and restore the community as a whole. She has been a volunteer in the art world, helping children and peers for the past five years, and she plans to expand into her own firm for the creative community. In the near future, she will be opening up an organization geared towards creative therapy for veterans with PTSD, artists in need of an outlet, and children who need an innovative way of expressing themselves. Bleu is a painter and a poet who has been in the arts for six years. Her artwork has been showcased at comedy shows, a museum, jazz night shows, and various art events in the DMV, and she has led numerous sip and paint sessions. Art and creativity have now become a forever passion and a lifelong oeuvre.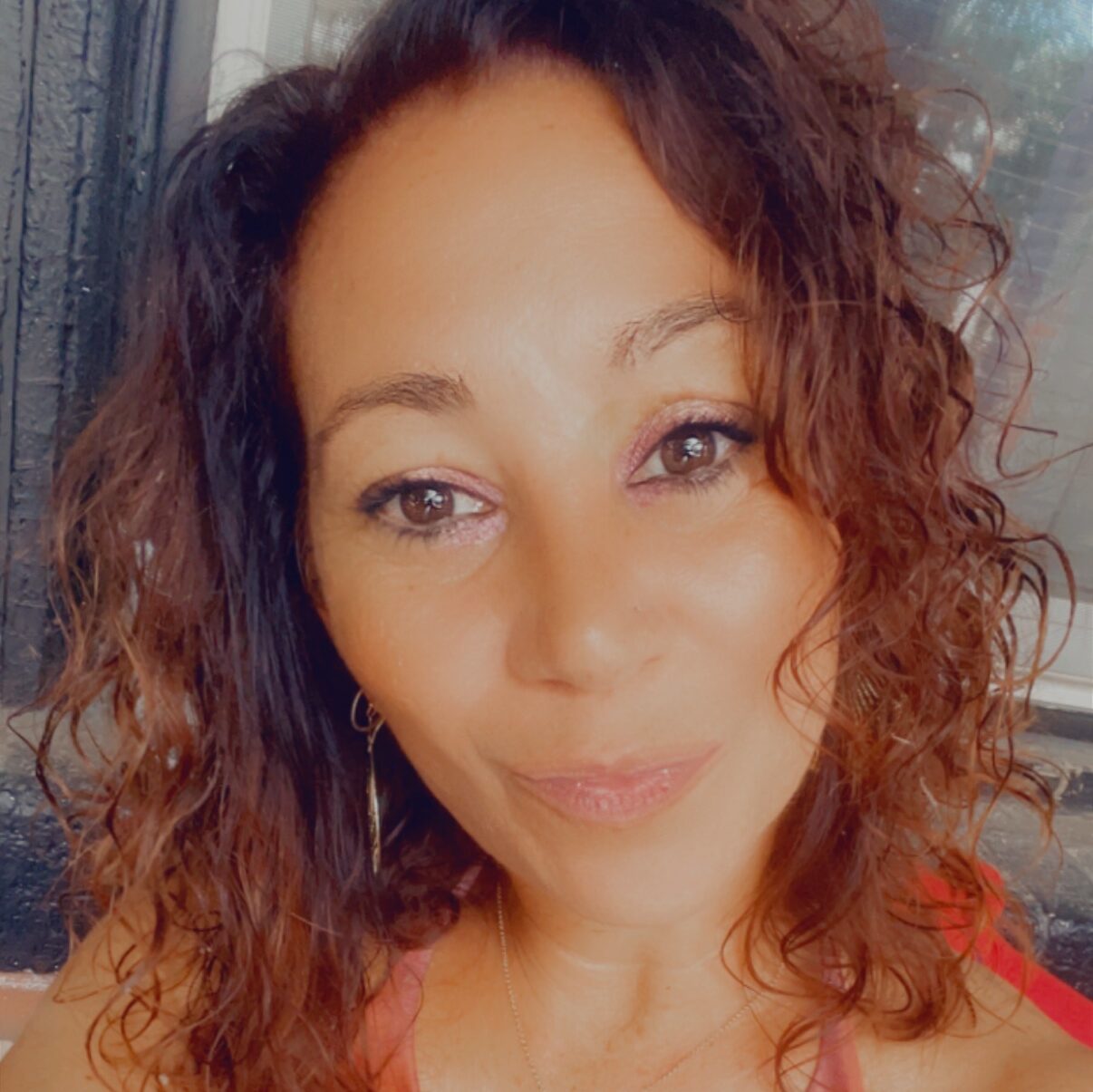 Stacy Paulo is a first-generation child of an immigrant family, born and raised in Hartford, CT. She has had a love for everything art from the moment her father put the oversized headphones on and introduced her to every genre of music. Since elementary school, she immediately gravitated to art, and from there, she learned the beauty of art in everything around her. Though art was never a concept agreeable or acceptable to a chosen life path, due to the ideology passed down from her immigrant parents, she has resurfaced and is now proclaiming herself as a true artist and stepping into her "self" that was once ignored and stifled. Stacy loves all art forms and recently has found a love for the multi-media reflections in her art. Choosing to bring depth and relevance with various media from corks, glass, and fabrics, along with her love for deep, rich colors, she is finding her vibe in her art and, all the while, finding herself in it. She has had pieces displayed at Art All Night in Anacostia, as well as an art gallery in Baltimore. Now that she has stepped into her power, she is here to stay with her passion for art and hopes to reflect that in her pieces.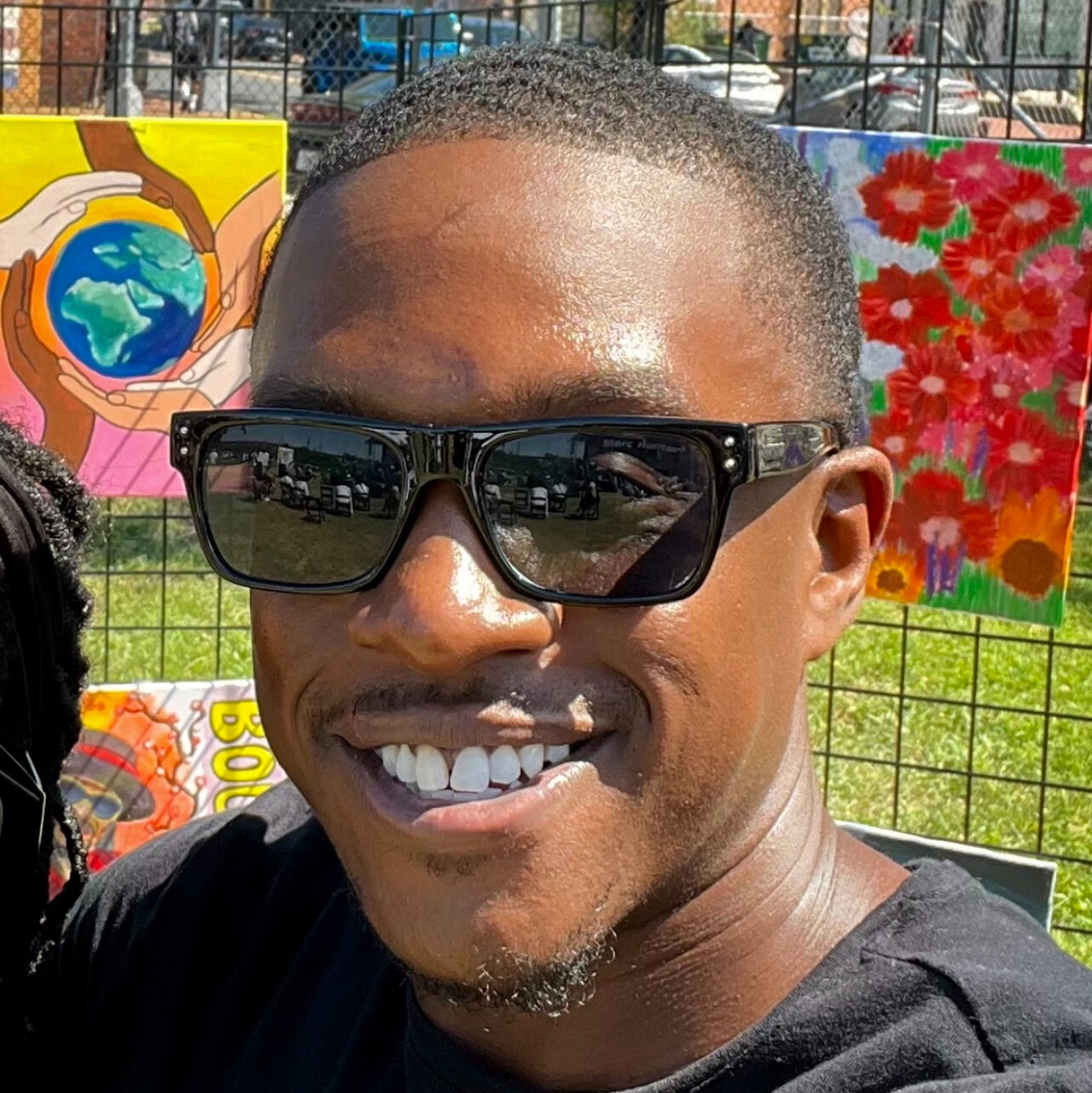 D.C.-based visual artist Yusef Hood Jr. prides himself on creating art that celebrates the vibrant colors and culture of city life. As a native Chicagoan, Yusef has always been drawn to the intersection of art, identity, and community. Whether the medium is acrylic on canvas, murals, or wearable art, he has honed his skills as an artist in one of the world's richest creative communities, Washington, D.C.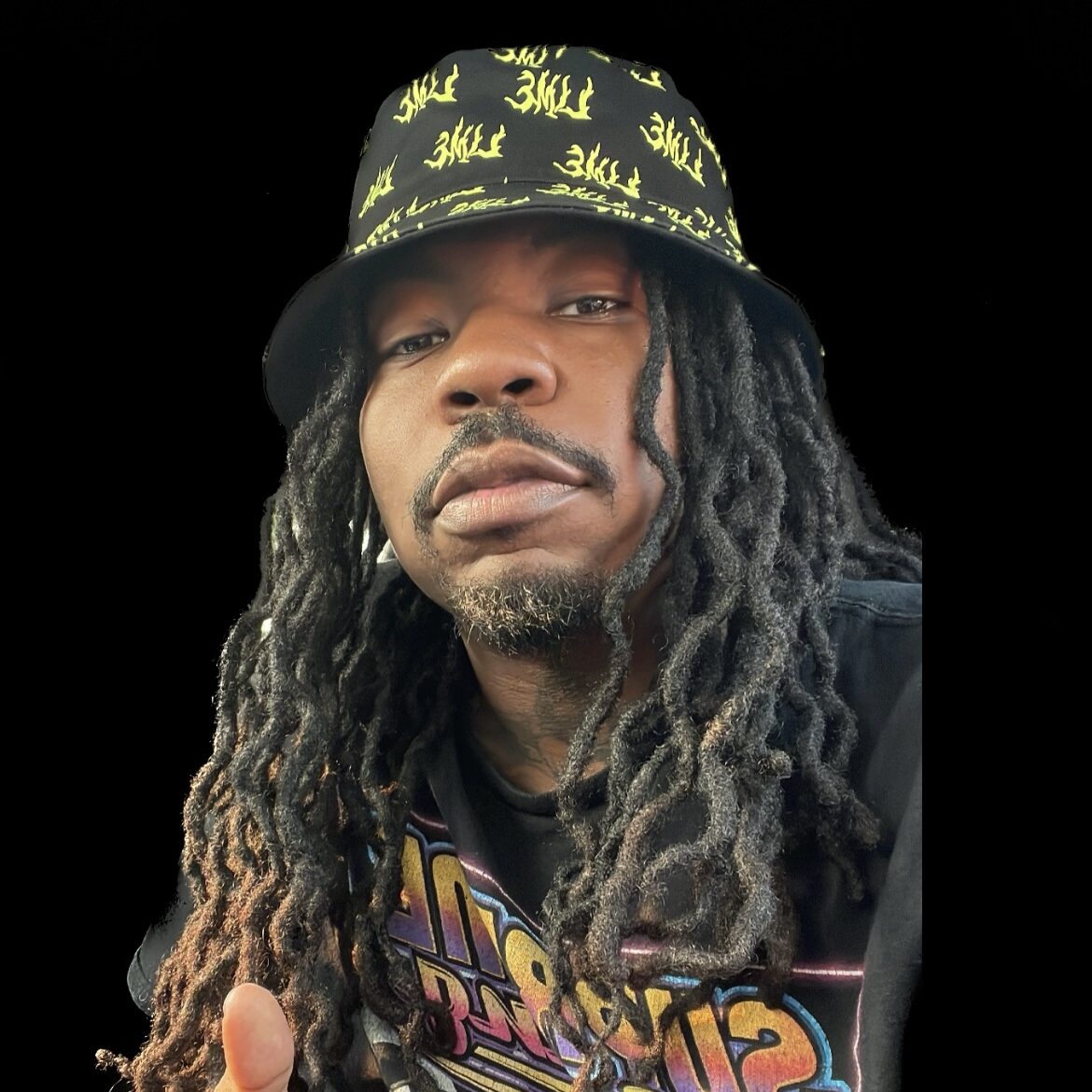 I'm Darius Hill, a versatile artist specializing in various forms of artistic expression, from creating art on skin with tattoos to painting on canvas. My preferred medium for canvas art is acrylic. As an artist, I refuse to confine myself to a single subject, although most of my artwork falls under the realm of contemporary art.
In my paintings, I strive to depict the essence of black love and beauty, capturing its vibrancy and significance. Through my brushstrokes, I explore multiple themes, highlighting their depth and emotional impact. Additionally, I am passionate about creating portrait paintings that celebrate the individuality and unique stories of my subjects. Portraiture allows me to delve into the intricacies of human emotion and identity, bringing forth narratives that resonate with viewers. My artistic expression is not limited to conventional subjects.
Through my work, I aim to bridge the gap between popular culture and art, providing a fresh perspective on familiar icons and symbols. Art is not only my passion; it is my sole source of income. I have dedicated myself to honing my skills and nurturing my creativity, allowing me to sustain a livelihood through my artistic endeavors since 2009. It is both a privilege and a responsibility to be able to pursue my artistic vision as a means of living.
One of my proudest achievements this year is hosting art exhibitions in collaboration with my partner under our brand, LIME Life in My Eyes. Together, we curate exhibitions, infusing them with energy and creativity. Our goal is to foster a thriving art community in Washington by bringing together diverse artists and audiences, creating opportunities for engagement and dialogue.
Through my work, I aspire to leave a lasting impact, not only as an artist but also as an advocate for the value and significance of creative expression. Thank you for joining me on this artistic exploration.
María Fernanda (she/hers) is a poet from D.C. Her work explores the intimacy of sisterhood and, "the breaking and making of family." (OkayAfrica). A recipient of The Norma Elia Cantú Award in Creative Writing, María Fernanda is also a recipient of literary appointments from The National Endowment for the Arts and The Arizona Commission on the Arts. Her poems, translations, and essays appear in The Wide Shore, The Breakbeat Poets Vol. 4: LatiNext, Cave Canem's Dogbytes, and more. For more information, visit mariafernandapoet.com.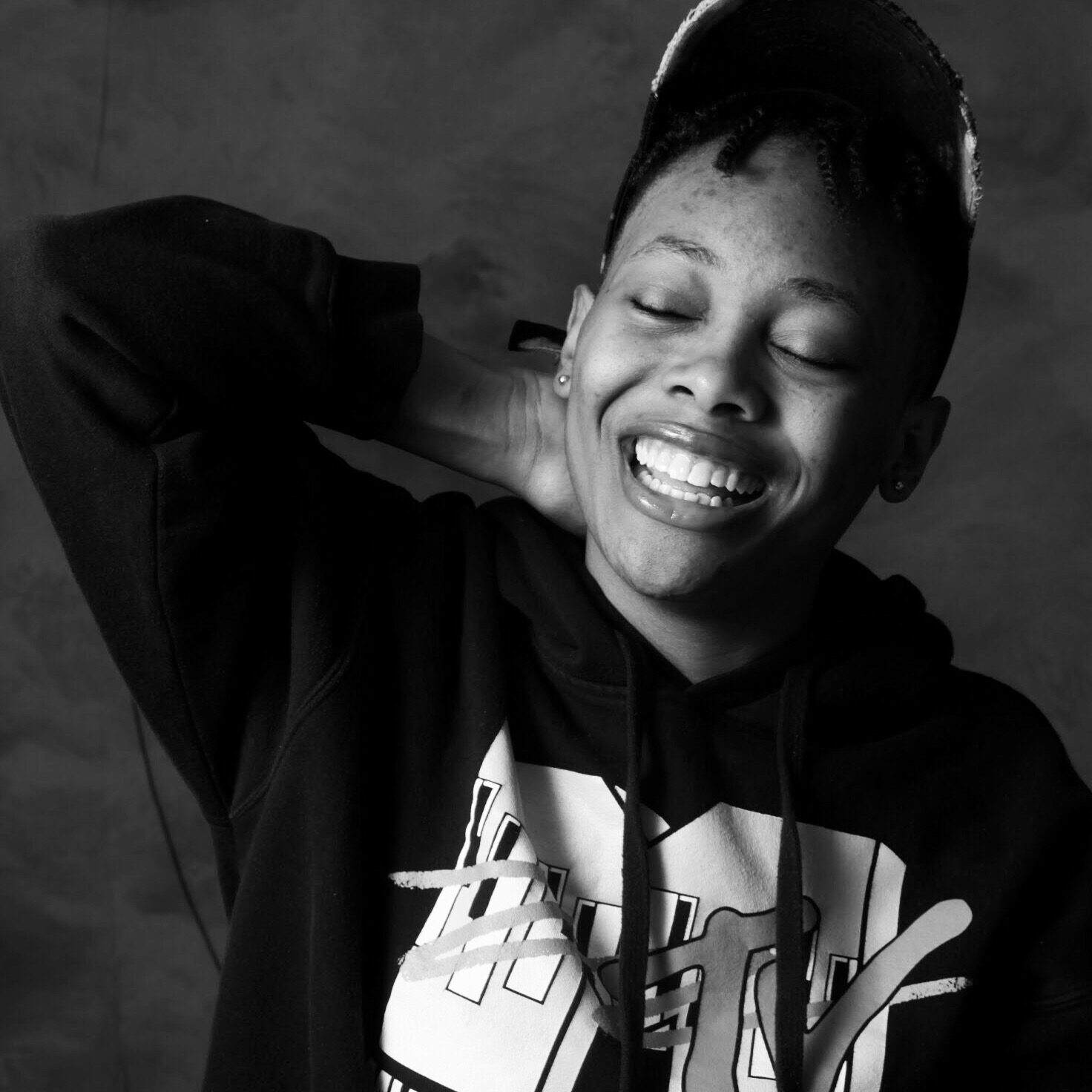 Imari Sydnor is an artist born and raised in Washington, DC. Her surroundings heavily influence her style and experience growing up in the city. From then on, she has carried her talent into numerous spaces and shared them with her community. She describes her work as optimistic and charismatic. The southeast native has always intended to include her city in her work, and she will continue to do so.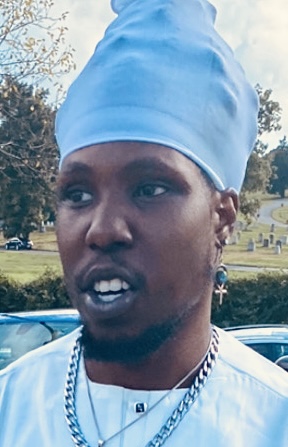 Nate G. is a multi-disciplinary artist from Uptown, Washington, DC. He was formerly educated at the Duke Ellington School of the Arts, attended the CORCORAN, & various other art-study programs. Nate has been operating as a professional artist for the past ten years. The influence of pop culture, hip-hop, politics, & religion is heavily represented in his work. He uses a wide range of colors that he balances to create heavy contrast, evoking certain temperaments in his art.
Multidisciplinary Fine Artist, Business Owner, and Creator, Rhythm is a multimedia fine artist and the founder of Genuine Salamander (a boutique of handmade jewelry, art, and apparel) from the Washington D.C. area. Having a deep appreciation for music, art, nature, and aura's/enate energy, She brings a unique blend of creativity and authenticity to her work. Drawing inspiration from these diverse realms, she creates pieces that resonate on a profound level.
My artistic journey began when I was a young child. My father used to have me color in his drawings as a passing time when I was a toddler; I was always amazed that he could create images similar to the ones I was inspired by on TV or in comic books. As I grew older, I wanted to be able to create my own characters, stories, and art as well. This pivotal moment ignited a lifelong dedication to exploring the intricacies of various mediums, allowing me to express my emotions, thoughts, and perspectives with a visual language that transcends words.
Driven by a desire for authenticity, I approach each piece as an opportunity to connect with others on a genuine level. My creations are a reflection of my innermost self, capturing the essence of emotions and stories that are often left unsaid.
The interplay of angels, aliens, colorful, passionate black women, and playful characters is a hallmark of my work. Through careful attention to detail and a commitment to craftsmanship, I seek to create art that not only appeals to the eyes but also touches the hearts of those who experience it.
As a business owner, I have embraced the challenge of merging artistic integrity with entrepreneurial acumen. This journey has allowed me to share my creations with a wider audience while staying true to the values that define my artistic identity.
Whether it's through the strokes of a brush, the lines of a sketch, or the interplay of colors on canvas, my art invites you to embark on a journey of introspection and connection.
Jona Monet is a purpose-driven artist from Washington, DC, known for using her art as a form of advocacy. With a background in Digital Art + Design from Towson University, her work is deeply influenced by her Geechie Gullah roots and her family's journey from New York City. Inspired by her late grandfather, jazz musician Ray Tunia, Jona's art reflects the diverse spectrum of human experiences. Her impactful contributions include collaborations with BET+, Essence Festival, and involvement in the Arts & Culture Creative Collective in Anacostia. Notably, she has made her mark throughout the city and remains a prominent voice in leveraging art for advocacy. Jona's diverse portfolio includes graphic design, murals, and community activism, amplifying the voices of underrepresented communities. She has also lent her creative expertise to notable campaigns for Medicaid, WMATA Metro, and the Department of Transportation, establishing herself as an influential figure in the realm of purposeful art.
All art is made with positivity
Born and bred in the vibrant city of Washington, DC, Kia Green, widely known by her artistic pseudonym @kiagreenstudios, embodies a profound commitment to infusing purpose into every stroke of her artistic journey. With an innate talent for harmonizing colors, shapes, and textures, she orchestrates a symphony of visual storytelling. The essence of Kia's art extends far beyond mere aesthetics. It resonates as a manifesto of freedom, enabling multiple interpretations. Her creations serve as conduits for the expression of ideas, cultural and social emancipation, innovation, individual interpretation, and a celebration of beauty and aesthetics. In Kia's world, art is not confined to a singular definition; it serves as a boundless canvas for exploration, unveiling the true nature of creativity in a world where artistic expression knows no bounds. Her oeuvre not only inspires but challenges the very essence of what it means to be free in a world teeming with creative possibilities.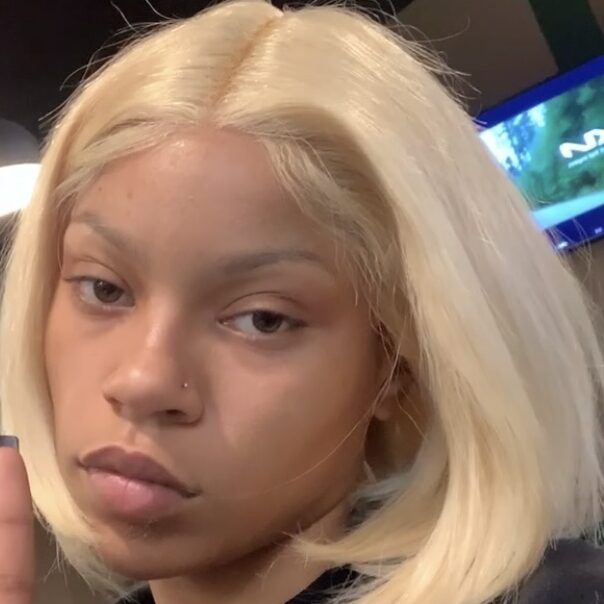 My name is Myniah Sweetney, and I am from southeast Washington, DC. I was born and raised in Ward 8. I started doing art when I was about five years old. We'd broken our dining room table in our apartment at the time, and from then on, my mom and my siblings would add to it, and watch her paint it, and from then on, she'd keep us in the house doing arts and crafts and watching all these musicals and movies and cartoons, and then on I knew I wanted to be an artist. I started painting in the 9th grade, and I just kept on going. I attended Richard Wright PCS for Journalism and Media Arts. My school focused so much on my work that I'd do projects and attend school shows, and then I graduated in May 2019. I attended my first major art show in 2021, then another in 2022, and doing small pop-up events such as TRXPART at Barcode and Art All Night, and here I am today, still creating and looking forward to doing this the rest of my life.
Born and raised in Southeast DC, I became a fireman at 18 for PG County but was forced to retire after a 15-year tenure due to an injury received while operating at a house fire. I've always had an interest in art. When I retired, I had more time to dedicate to my craft.
People call me 2D because of my versatility in creating art on canvas, walls, and clothing.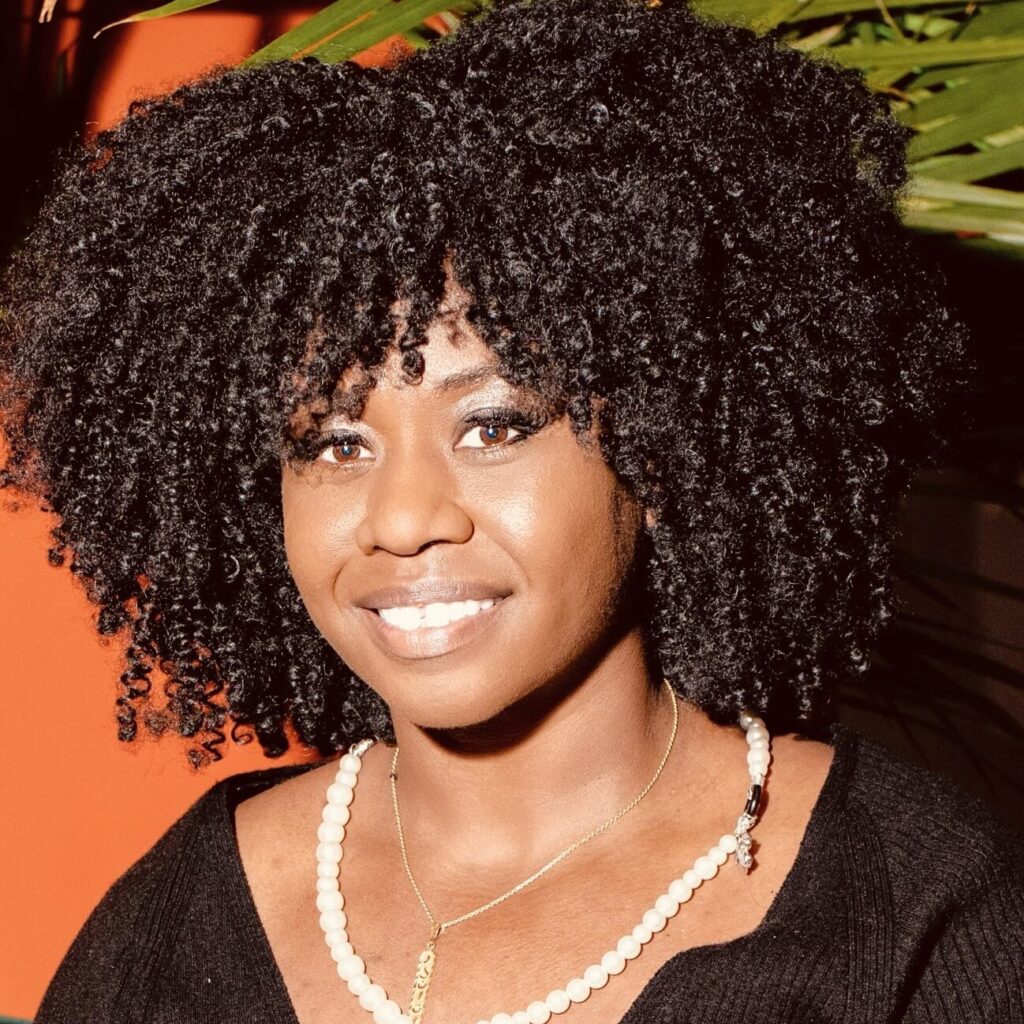 My name is Renata Philippe, and I'm a full-time Accessory designer & studio artist. I create improvisational sewn art quilts, Gouache paintings, and functional art ( personal & home accessories). I most often hand-dye the natural fibers I quilt and design with. I'm currently constructing a "bridge" between my family's cultural heritage in Low Country Leeland, SC, and the textiles of West Africa, like Mudcloth & Kuba cloth. These works are my "heritage quilts."
As a mother, wife, and Army veteran, I'm impassioned to highlight the language, beauty, and craftsmanship that were RETAINED by my people in the low country.
Renata currently produces functional art pieces with her brand, Black Squirrel Company.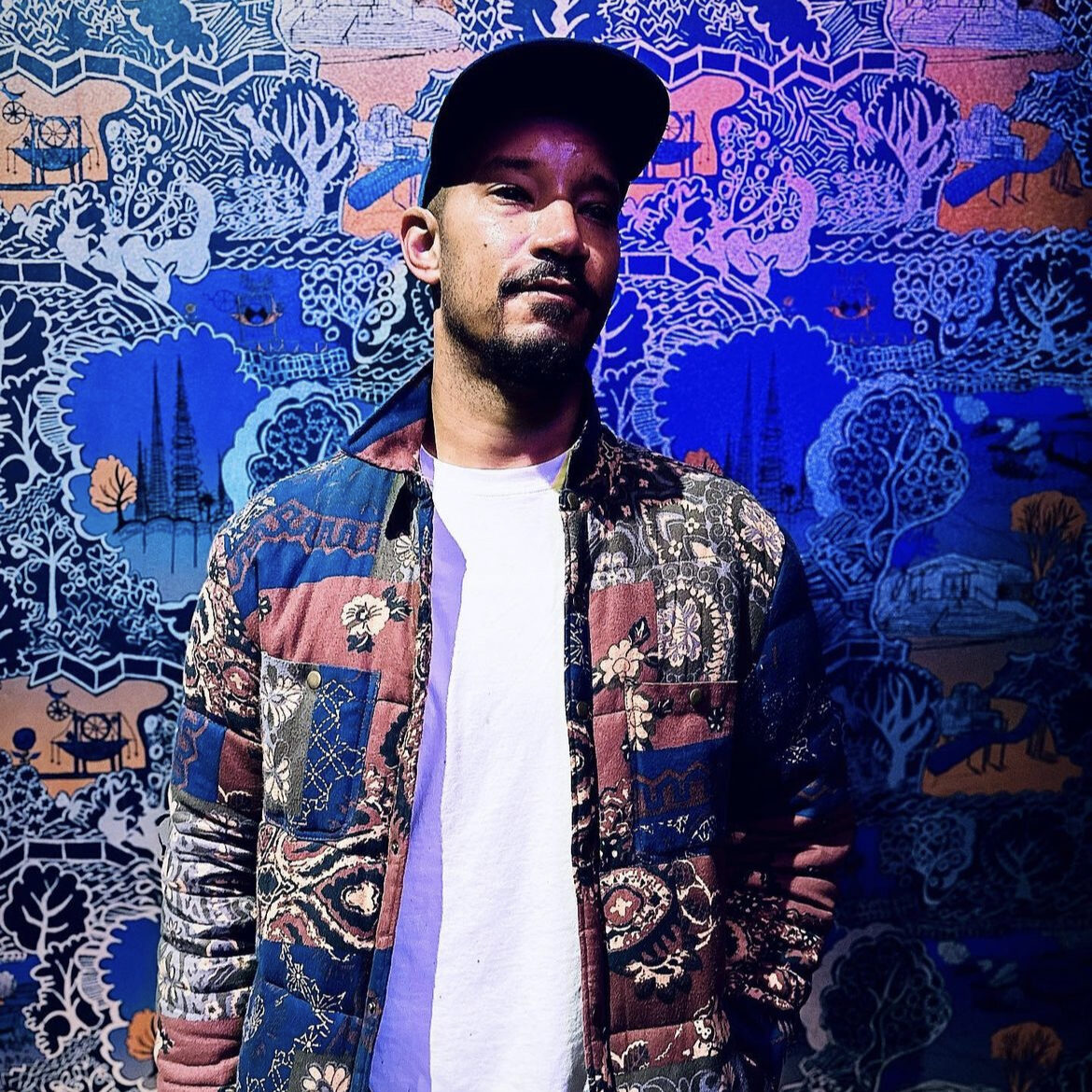 Mark Garrett is a native Washingtonian from the southern tip of Southeast DC. I grew up poor like most inhabitants of the region of the city, leading me to want for work and money at the age of 9 under the table with my M.A. Instructor as a porter. Hard work and hardship led me to tap into my imagination and expression through art in my spare time. Inspired by graphic novels and animations, I was limited by my media and access to materials. It wasn't until many years later that I grew to understand painting and color theory with the help of a local artist/ mentor at age 27. It was with this mentor that I was allowed to clean brushes and help cut stencils until, finally, I was allowed to paint on their mural. From there on, my desire was to recreate that experience not only for myself but for others in or out of their own personal art journey.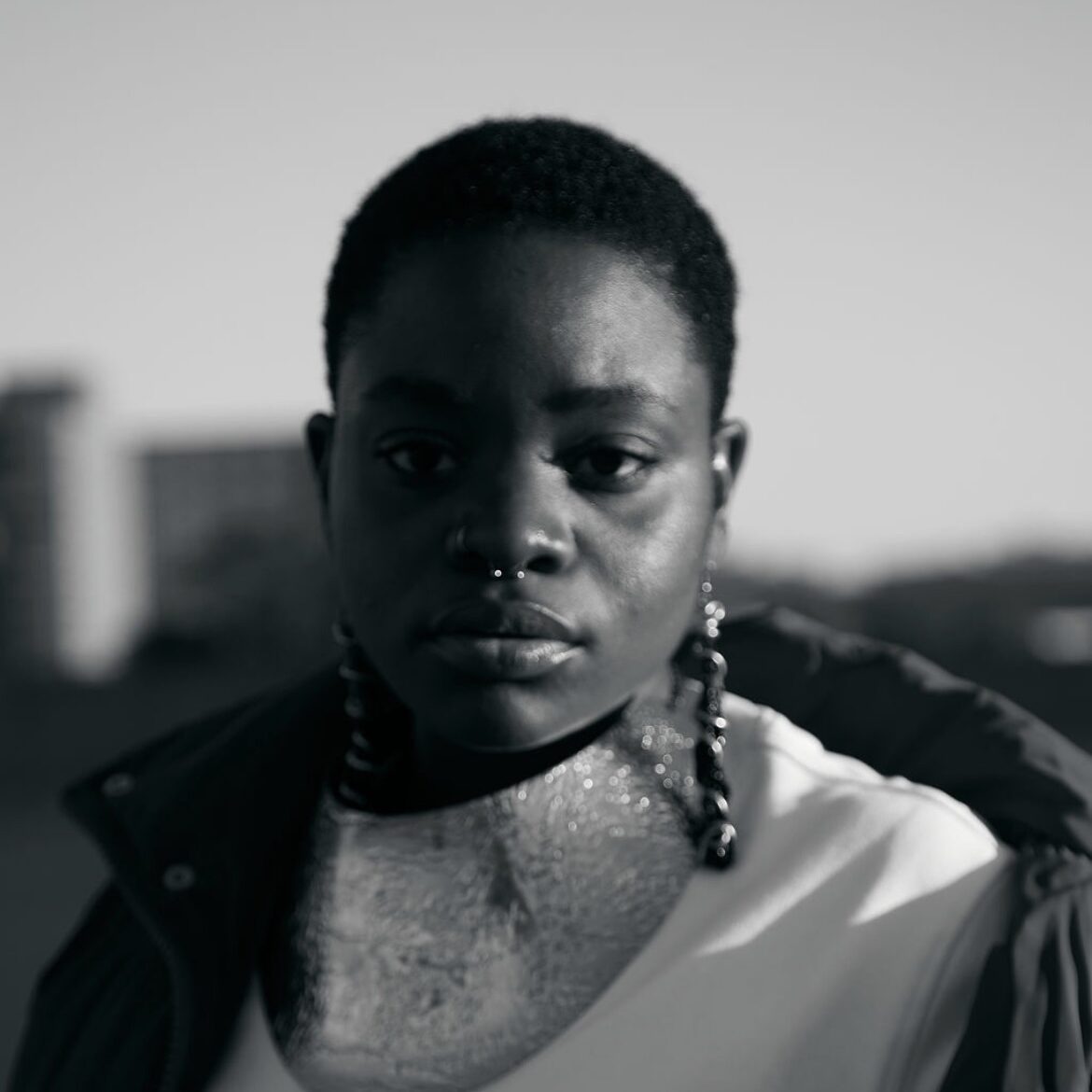 Ife Al Din is a DC native that began her creative journey as a poet during childhood. In 2020, at the start of the pandemic, she bravely decided to pursue a new but familiar expression in response to experiences she found no words for. Ife's introduction to visual art was through acrylic on canvas and quickly evolved to include collage and multimedia work. Her work is a microcosm of the way she experiences the world, and her chosen mediums are a way to avoid being confined or typecasted. These techniques are used as a layering of realities, personhood, and an exploration of how our internal and external worlds interact with one another. Ife uses her art as an extension of her interest in psychology, from which she received her undergraduate degree. She critiques the restless, selfish way the Western world socializes us while calling back our individual and collective power. She proposes a world of emotionally evolved, self-sustained individuals and interdependence, which holds the possibility of eliminating escapism and socio-politico-economic injustices altogether.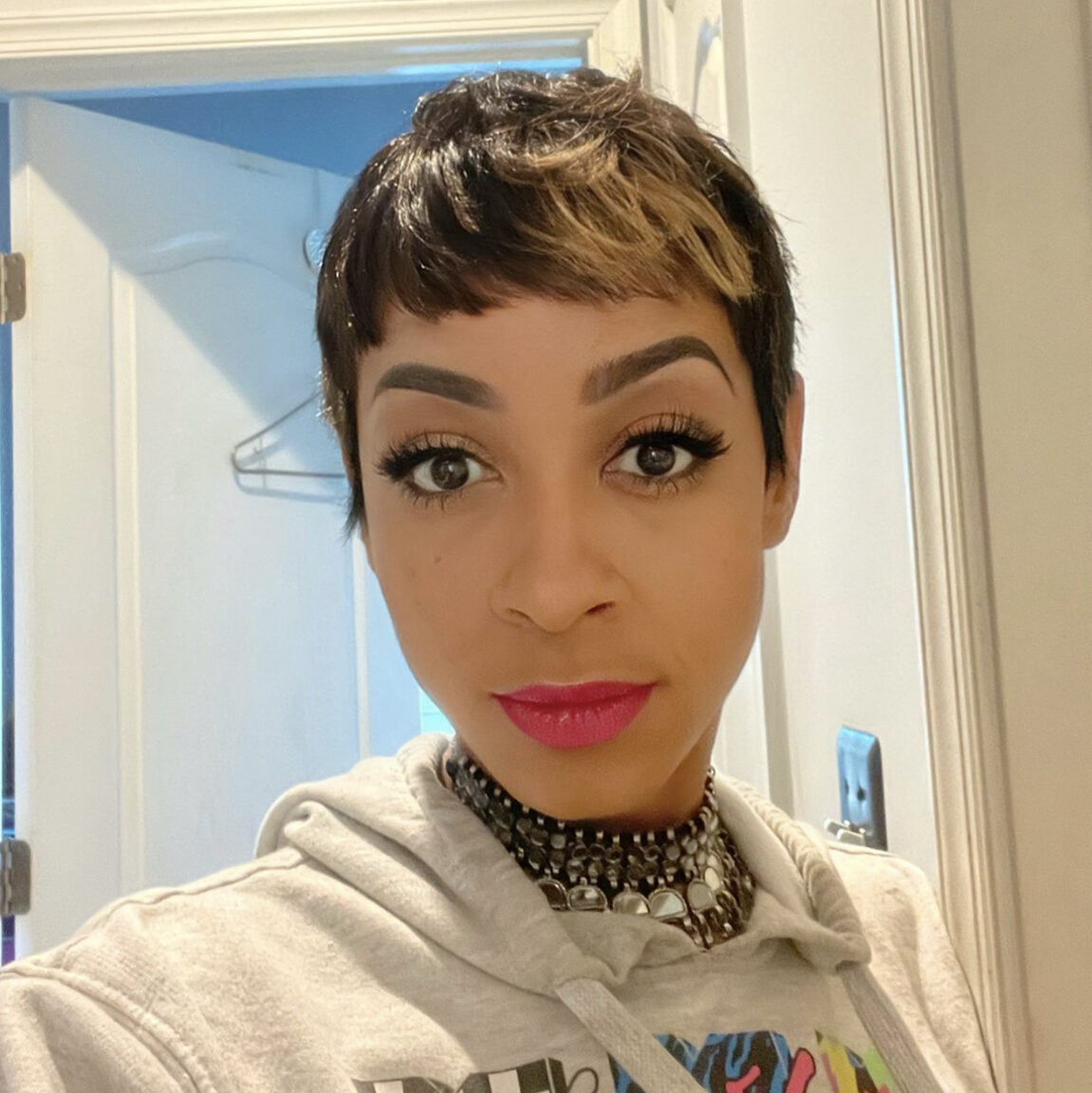 Kavvanna Collins — People call me 2D because of my versatility in creating art on canvas, walls, and clothing.
DJ Metro was born and raised in Southeast DC. He became a fireman at the age of 18 for PG County but was forced to retire after a 15-year tenure due to an injury received while operating at a house fire. He's always had an interest in art, and when he retired, he had more time to dedicate to my craft.