12th Annual East of the River Exhibition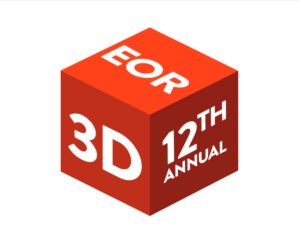 Curator Contact: Terence Nicholson
Media Contact: Kadija Bangura
FOR IMMEDIATE RELEASE
June18, 2018
[Washington, DC] An elite consortium of creative talent, has been selected for a presentation of 3Dimensional work. The 12th Annual East of the River Exhibition exemplifies the creative talents of artists and makers of Ward 7 and 8 in Southeast DC. As a leading force in the arena of artistic culture East of the River, ARCH continues to present art, theatre, music and entrepreneurism for the community. The Honfluer Gallery has firmly positioned itself as a home for fine art and national artists, while Vivid Gallery continues to push the envelope with cutting edge exhibitions from up and coming artists. The Annual East of the River Exhibition has grown in success and notoriety since its inception in 2007.
Curator Terence Nicholson challenged Ward 7 and 8 artists to push themselves further with an expression of 3Dimensional work. Inspired by the rare medium of sculpture embraced by Ibé Crawley, Nicholson felt it was time to bring 3D art to the forefront in a group show, that would provide a platform for Southeast artists. The show highlights the work of eleven artists. Honfleur Gallery will exhibit the work of Craig Kraft, Diane English, Jay Coleman, Lisa Swanson, Luis Peralta De Valle, Lyric Prince, and Malik Lloyd. Vivid Gallery will exhibit the work of Amber Mimz, Jeri Hubbard and Ibé Crawley.
The 12th Annual East of the River Exhibition will run from June 22 through July 28, 2018 in both ARCH galleries. Honfleur Gallery is located at 1241 Good Hope Road SE and Vivid Gallery is located at 2208 Martin Luther King Jr. Ave SE. Gallery hours are Wednesday through Saturday 12-7PM and by appointment. The opening receptions will take place on June 22 from 6-9PM. A full schedule of artist talks will take place on July 14 from 12-6PM. 
About the Artist:
Craig Kraft
For almost two decades, light sculptor Craig A. Kraft has gained national recognition for his innovative neon light works. Early public artworks include the Falling Man © 1995 sited permanently at the Cell Theatre in New York City. His sculptures have been featured in over 135 exhibits throughout the US (14 solo). Recently, Kraft was commissioned to create a large scale 11′ x 21′ x 4′ scrambled neon "DC!" for the DC Commission on the Arts and Humanities. A member of the faculty of the Smithsonian Institution Studio Arts Programfor 23 years, Kraft received his Bachelor and Master's degree from the University of Wisconsin, Madison. Kraft is represented by the Seraphin Gallery in Philadelphia. He resides in Washington, DC in the arts corridor of Historic Anacostia.
Diane English
English is a native Washingtonian and as a lover of art, she is inspired by nature and appreciates beauty in any form, be it audio or visual. English considers herself to be a visual artist creating in acrylic, oil, watercolor, alcohol, ink, wire and pastel. She aspires to create thought-provoking pieces that are both pleasant and inspiring. English recently exhibited her work at the Anacostia Arts Center.
Jay Coleman
Coleman has been a passionate arts advocate, educator and professional practitioner for nearly 20 years. He has been commissioned by presidents of two African countries, several universities and, the National Museum of African Art for his portraiture and mural work. He was commissioned to create a large bronze sculpture for Barry Farm Recreation Center's main courtyard and is currently sculpting 15 bronze medallions for the Howard Theatre Walk of Fame. Coleman served as the 2013 official tattoo artist for the Smithsonian Folk Life Festival and he hosts lectures and workshops on the importance of tattoo safety at local museums and schools. He holds a Bachelor of Arts in Fine Art from the Corcoran Gallery School of Art and Design as well as a Masters of Arts Ed., HD from George Washington University.
Lisa Duluth Swanson
Swanson has been a Washington potter since the mid-80s. She finds joy in making things useful, touchable, and beautiful. Besides the functional bowls, mugs and plates, she recently explored ceramic forms as canvases for words or poetry. Her collection includes pieces that are glazed in earthy tones, or fired but unglazed stoneware. Swanson has hosted intimate home exhibitions and, collaborated over the years with potters from Eastern Market Pottery, District Clay Center and, most recently Green Line Potters.
Malik Lloyd
Lloyd's artwork explores the African-American historical and religious experience. His overarching intent is to create work that examines the relationship between historical truths, unearthed by contemporary scholars of African descent and its detrimental and accepted falsehoods. Lloyd aims to promote awareness to these historical inaccuracies.
Luis Peralta Del Valle
Del Valle, migrated to the U.S. in 1985 from Nicaragua. As a teen, he started painting graffiti murals in the DC metropolitan area. The multi award-winning artist was selected as the winner of the 2013 East of the River Distinguished Artist Award. In 2015, he was commissioned to produce a piece for the Beijing/District of Columbia Sister Cities Project, which resulted in a panda statue painted by Del Valle, being gifted to the Mayor of Beijing as a State gift from Mayor Muriel Bowser. Del Valle has exhibited his art at various museums and institutions including The Embassy of Italy, The Frederick Douglass National Historic Site, The Historical Society of Washington, DC, and The Vatican Embassy. His painting Blessed Oscar Romero is currently on display in Rome, Italy.
Lyric Prince
Born and raised in Richmond, VA, Lyric Prince received her Bachelor of Arts in Fine Arts from Saint Joseph's University in Pennsylvania and has recently completed a Master's of Science from Drexel University in Philadelphia in Science, Technology, and Society. Her current research background and interests include pattern design, handmade books, mass-media representation of the mind or body and the social justice applications of art. Her practice is project-specific, it includes digital installations, paper sculpture, and large-scale drawings/paintings completed in live settings.
Amber Mimz 
With a foundation in music, Mimz is a multi-artist. A graduate from the New School University's Jazz and Contemporary Music program, she has design roots as the offspring of Goldsmith and Jewelry store owner: Jamel Mims. Mostly known for her music production she is producer, singer, songwriter and designer. Her signature pieces from her line 2322, include cork necklaces, dice rings, leather bangle bracelets and beads. Growing up in the city of Washington, DC from artist parents she has an appreciation for many cultures, lifestyles, and music and art. Her life experiences in DC, New York and Los Angeles have influenced her latest body of work.
Jeri Hubbard
Hubbard is a Washington-based sculptor, born in 1940 in Memphis, Tenn. She trained at Traphagen School of Fashion Design in New York City, and the Paris Institute of Art in Paris, France. As a textile assemblage artist, Hubbard uses her fashion design training and experiences with Yves Saint Laurent, Kenzo, and the House of Dior to create exciting new sculptural forms using found objects and mixed media.
Ibé Crawley
Crawley is a self-taught sculptor and storyteller, born in Danville, Virginia is now a resident of Washington, DC. A retired public school educator, Crawley uses her skills to convey visual stories. She is a sculptor in the tradition of Elizabeth Catlett, focusing on the black female maternal figure and heroine, creating a body of work and narrating the African-American story at IBe' Arts and Education in Historic Anacostia. Whether she is telling stories at the Frederick Douglass House or carving marble sculptures in her studio, she understands that it is the story of healing, wholeness, and resolution that she is sharing with her audiences.
About Honfleur and Vivid Galleries 
Established in 2007, Honfleur Gallery is a contemporary fine art exhibition space located in the heart of Anacostia's Historic district. Vivid Gallery is an exhibition space opened in 2010, formerly located inside the Anacostia Arts Center, Vivid Gallery has relocated to 2208 Martin Luther King Jr. Ave. Both galleries are projects of ARCH, a nonprofit organization dedicated to the creative economy of Historic Anacostia. Learn more at
ARCHDC.org
–
Honfleurgallery.com
and
Vividgallerydc.com
# # #